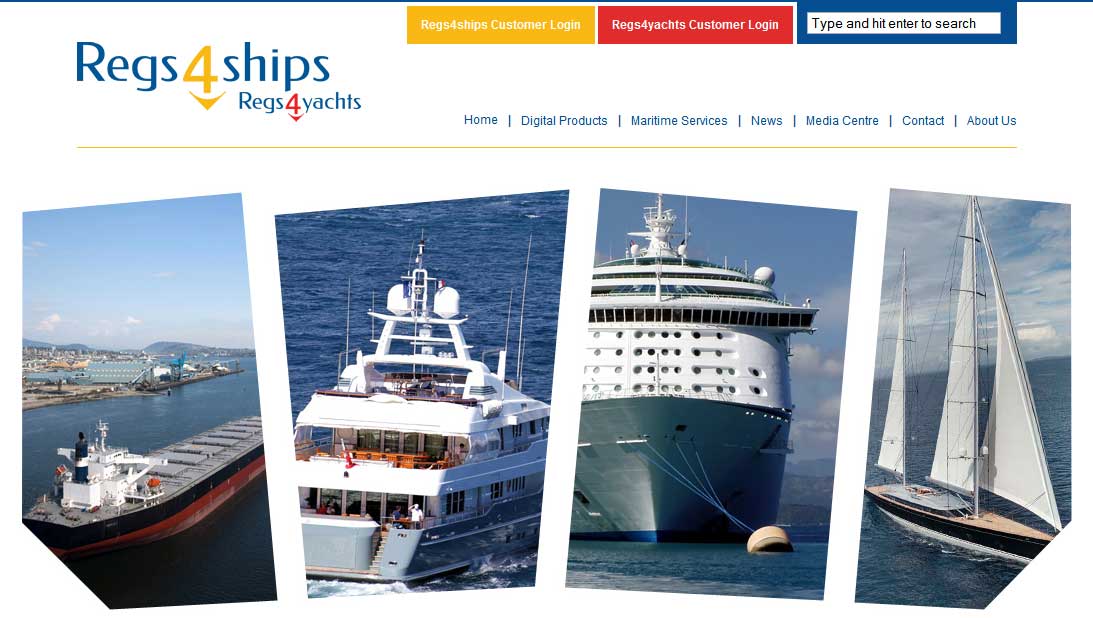 ---
Regs4ships professionally and cost-effectively supports the maritime industry by providing a wide range of data products and consultancy services.  They operate a unique database providing an up-to-date and accurate resource of shipping regulations and technical information, and utilize this database to offer an extensive and increasing range of products and services.
Regs4ships provides these products and services to many hundreds of ships and shore companies, including some of the biggest names in shipping.

PaperThin Partner, Cyber Media, has worked closely with Regs4Ships on projects that include: website design and hosting, and data preparation.
---
Customer Information
Site Type: Internet