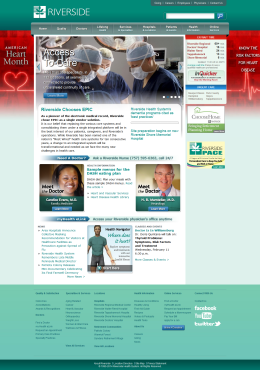 Home Page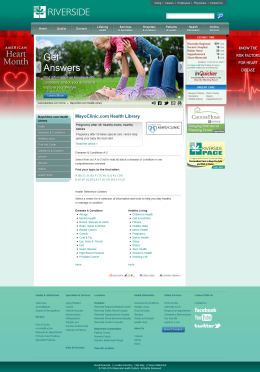 Health Information
---
Web Experiences That Attract Visitors And Convert Them Into Paying Patients
A PaperThin customer since 2005, the Riverside Health System is an organization of owned or contractually managed not-for-profit and for-profit healthcare and associated support service facilities. The System is organized as a private non-profit corporation. Its purpose is to improve the health status of the citizens within their communities by delivering quality healthcare. They strive continuously to perfect service and exceed customer expectations.
At the cornerstone of that strategy is Riverside's first-rate website which serves to create compelling web experiences that attract site visitors and convert them into patients. Riverside uses CommonSpot to deliver the modern, interactive and community-driven features that patients expect, such as:  
Find a Doctor
my Health eLink
Request an Appointment
Videos & Podcasts
Health Tools
ER Wait Times
InQuicker ER check-in
Social Media
Make A Donation
And More
In addition, Riverside Health System uses the CommonSpot Application Development Framework (ADF) to power a number of custom built applications that consumes and co-brands thousands of syndicated Health documents and assets that are provided by Mayo Clinic to build a comprehensive online Health Information Library under their primary site RiversideOnline.com.
Riverside Health System also uses CommonSpot and the ADF to power its secure Physician's Portal--RiversideMD.net--which is accessed by doctors and medical personnel throughout out the complex organization with internal and external and mobile access.
---
Customer Information
Site Type: Internet