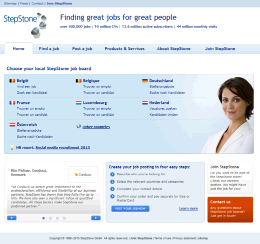 Global Home Page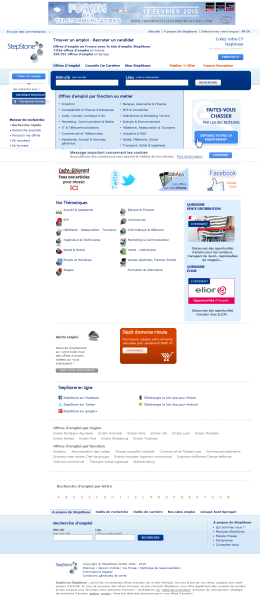 French Home Page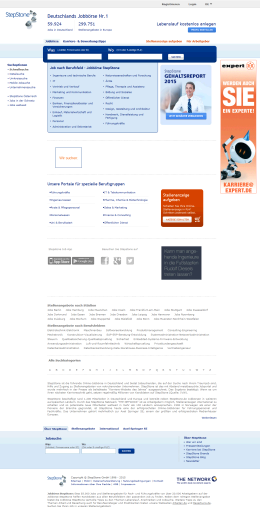 German Home Page
---
Websites That Accurately Match The Best Candidates With The Best Companies
StepStone is Europe's leading provider of online career services and recruitment solutions. StepStone's vision is to deliver a key and sustainable competitive advantage - Quality People - through the application of technology.
StepStone's public career sites provide high-quality candidates to recruiters quickly and effectively through individually focused campaigns.  StepStone also provides fully hosted recruitment solutions, allowing customers to operate their own private career sites, covering both external and internal candidates.
StepStone was launched in 1996 and now operates in 13 European countries.
---
Customer Information
Site Type: Internet