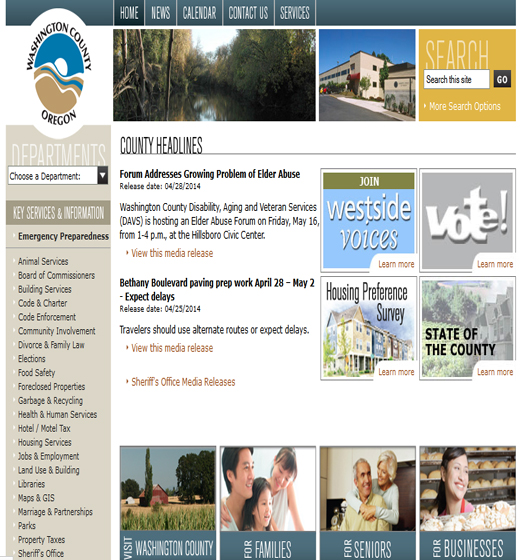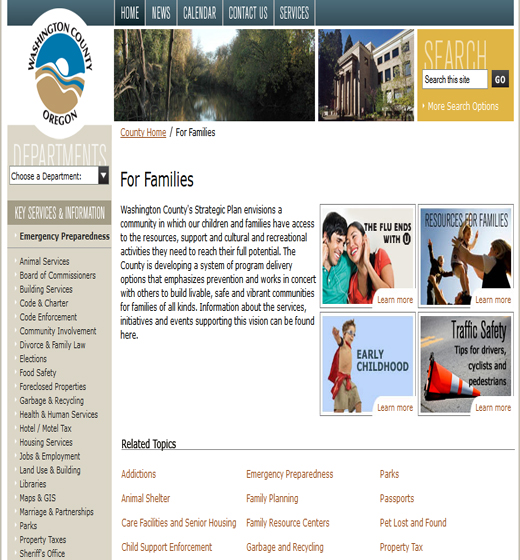 ---
Washington County: Using CommonSpot's Taxonomy Capabilities To Improve Site Organization And Findability
A PaperThin customer since 2008, the Washington County, OR website provides a wealth of information about the community and various services. Public Safety, Community Resources, County Events, and Job Listings, are just a few of the categories of information offered on this comprehensive site. 
The Washington County website is designed to improve the community's ability to find important County services and information. It's look, feel and navigation were all re-worked with this overriding goal in mind. The website was rebranded and completely re-organized to provide a more aesthetically pleasing and consistent visitor experience.
Washington County Oregon chose CommonSpot to make it easier for content editors to quickly update and manage web content, and to improve site search capabilities. They implemented a rich taxonomy that enhanced the organization and searchability of the website.
---
Customer Information
Site Type: Internet