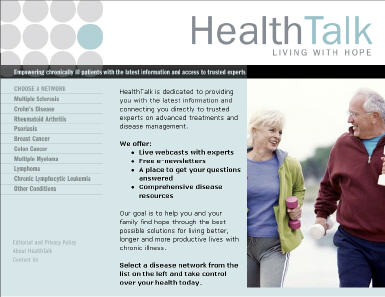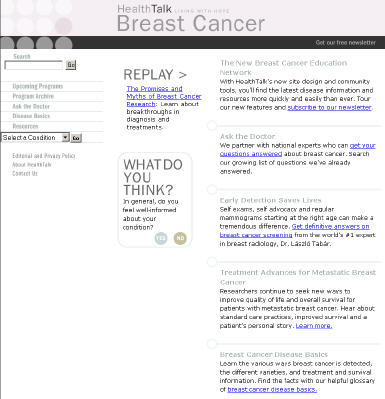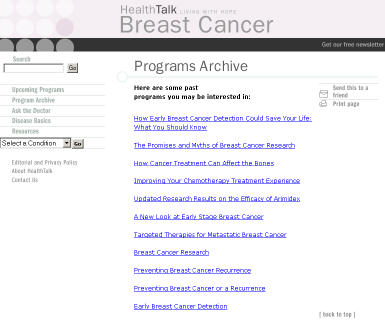 ---
HealthTalk is a trusted, respected information resource for patients and caregivers facing serious diseases and health conditions. Now in our 19th year, we have a track record for reaching, informing and empowering millions of people and providing them with the most comprehensive information on managing chronic illnesses effectively.
HeathTalk regularly produces new programs with the latest information. Updating our content is important since medical information is constantly changing and new treatment approaches are always emerging and evolving. The HealthTalk format helps you find answers. Our dependable information is presented in a way that's easy to follow and helps you stay informed on the topics you're most interested in.
HealthTalk makes it easy to participate. Whether or not you attend one of our in-person local events around the country, you can join us when we broadcast our events live over the Internet and on the phone so you can participate and get your questions answered by experts. If you miss an event or want to revisit one, you'll find our expert interviews and meetings available for playback on our Web site.

HealthTalk depends on CommonSpot to manage the frequently changing content on its Web site.
---
Customer Information
Site Type: Internet