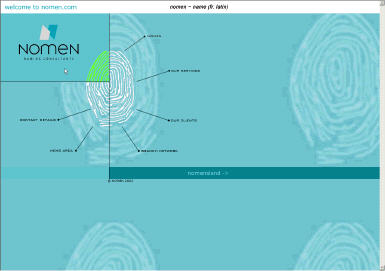 ---
The Nomen Group is a global network of passionate specialists dedicated to creating new brands names for products, services, corporate identities and web brands.

In addition to developing new names, Nomen also researches the suitability of names worldwide, can calculate the value of brand names, enjoys a brand name brokerage, plus has a specialist trademark attorney to legally verify and register trademarks.

Every identity begins with a name.
---
Customer Information
Site Type: Internet