Even simple A/B testing can help you optimize your content for maximum results. Create two versions of a web page, split the traffic between them, and then measure audience response and conversion rate. CommonSpot includes a powerful set of group management and scheduling features for quickly publishing audience-specific content, reviewing metrics, and making changes — coding optional.

Present content to authenticated users based on known group memberships, or dynamically group anonymous visitors based on browsing behavior, device, search terms, IP address, and more.

Conditionally display content based on group, date, time of day, location within the site, specific metadata, or specialized criteria that you define.
You can also use Vanity URLs or redirects to publish similar content with separate, easy-to-remember URLs for your short- or long-term promotions and measure response over time.
Get in-depth analytics at the click of the mouse to compare page results, anytime throughout your site.

---
Screen Shots
Group visitors based on context - Easily group anonymous or authenticated site visitors based on personalization rules, context or browsing patterns.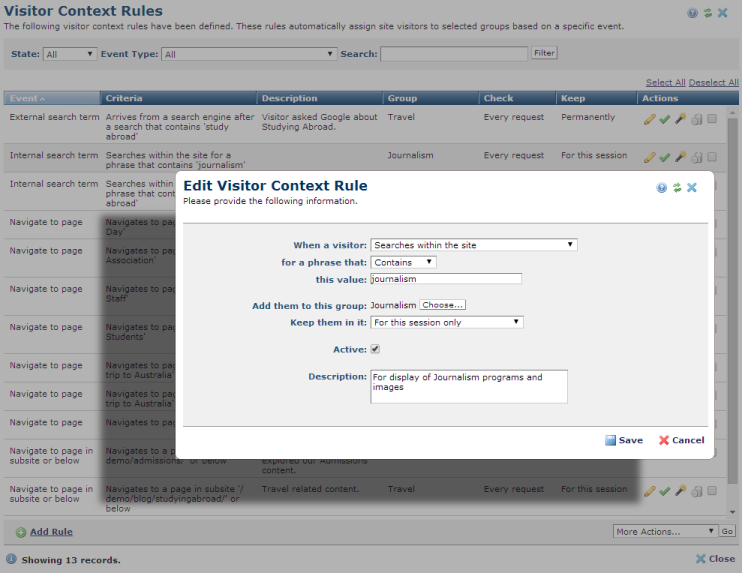 Schedule Personalized Content - Simply point and click to target content for audience A, then repeat the process for audience B.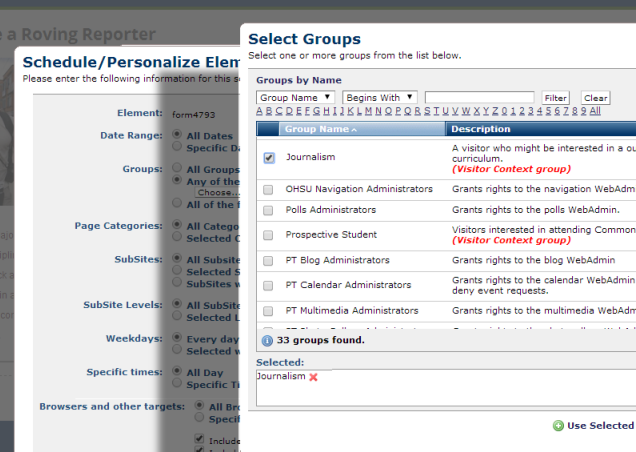 One-click analytics let you compare results immediately and over time to tune pages for maximum effectiveness and reach.