CommonSpot allows administrators to establish and enforce minimum standards for user passwords. Simple rules, such as upper/lower case characters, digits, and special characters, as well as minimum length, can be easily specified. Administrators with more advanced requirements can use CommonSpot's API to implement a custom solution.
Specify minimum password length
Require minimum complexity (upper/lower case characters, digits, special characters, etc)
Expire non-conforming account
Implement custom rules
---
Screen Shots
Administrators can specify properties of user passwords to enhance site security. Requirements can be customized to suit an organization's policies.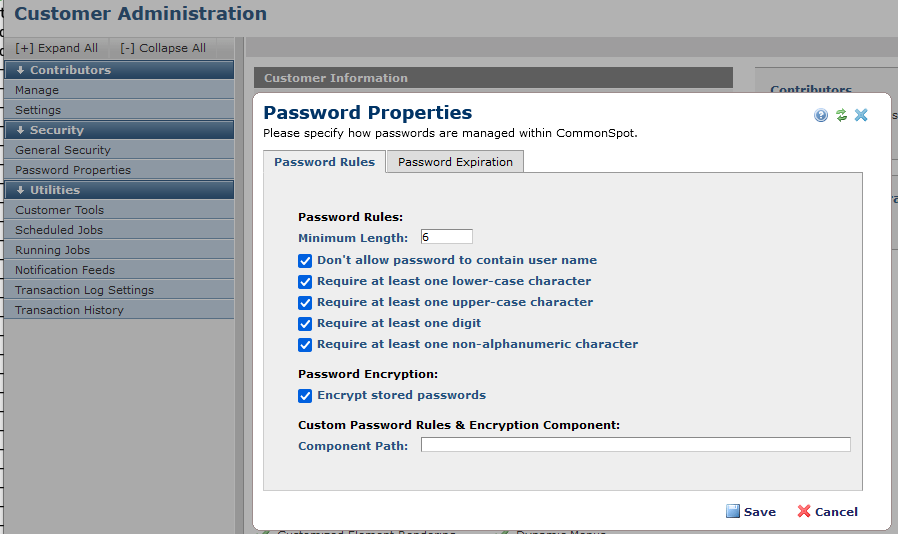 Security risks created by compromised passwords can be limited by frequent password changes. Inactive users can be locked out, further minimizing exposure.