Everyone knows that time to web equals time to market these days. That's why more organizations than ever are choosing cloud-based solutions for their web presence. The CommonSpot Base Site takes cloud delivery to the next level by giving you all the benefits of CommonSpot in the cloud, plus the support, services, and applications you need most to launch an effective website fast. The Base Site includes ready-to-go multimedia and image galleries, community forums, profiles, blogs, social media streams, and more. Sample pages use your designs, and admin dashboards make managing application-generated content easy for users at every level of your organization.
All apps live in the cloud — no need to download, learn, and install. Just point and click to add rich media and dynamic elements to your templates and pages. PaperThin takes care of all the database, networking, and infrastructure details so you can focus on your core communications and mission.
Get ready-to-go Blog, Calendar, Multimedia, Social Media, News, Page Rating, Photo Gallery, Profile, Poll apps, and more — no downloading or installing required.
Add new apps as soon as they are tested by the CommonSpot community and available from PaperThin.
Use your own designs on starter pages and customize apps as needed.
Easily add rich media and integrate dynamic applications.
Use out-of-the-box administrative dashboards to simplify application and rich-media content management.
Get service and support for database creation or copy.
---
Screen Shots
A rich set of dynamic applications come standard with the CommonSpot Base Site package - no download, installation, or testing required.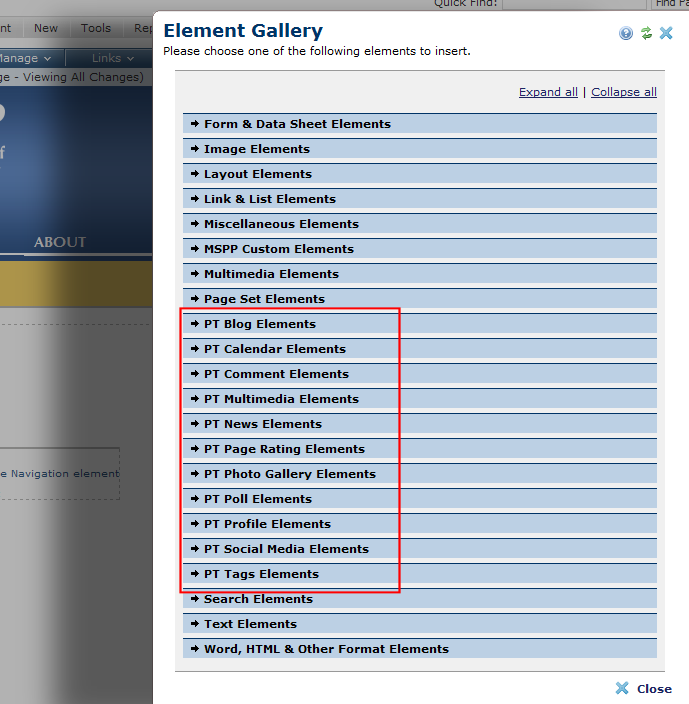 The Base Site package includes customizable admin dashboards for application configuration and content management.