Every little bit counts when it comes to making website content easy to find. Breadcrumb navigation offers another way for site visitors and search engines to know where they are on your site and make it easier to navigate throughout. Breadcrumbs show where a page is located in the current hierarchy and create a logical link structure for search engines to follow. They also allow you to highlight important keywords and provide valuabe anchor link text that search engines reward with better SEO results. 
You can add this familiar, helpful navigational element to all of your pages and choose display style with just a few clicks of the mouse - no coding necessary. Breadcrumbs update automatically to create a visible trail of links from the current page to the home page to orient site visitors. Each item automatically links to the subsite home page for easy authoring and a consistent navigational experience. CommonSpot gives you complete creative control over look and feel.
Easily create a horizontal list of links that displays current location within the site structure.
Links automatically update with name changes.
Completely control and easily change look and feel:
Apply custom layouts
---
Screen Shots
Easily add breadcrumb navigation to your site.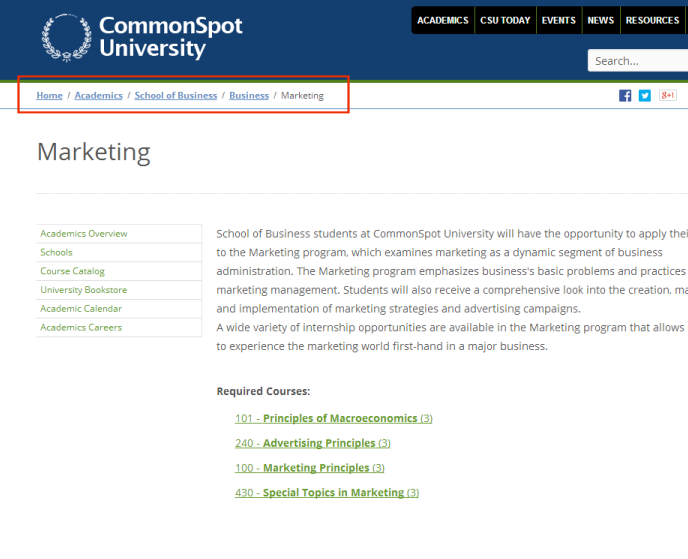 Just point and click to create or change breadcrumb formatting.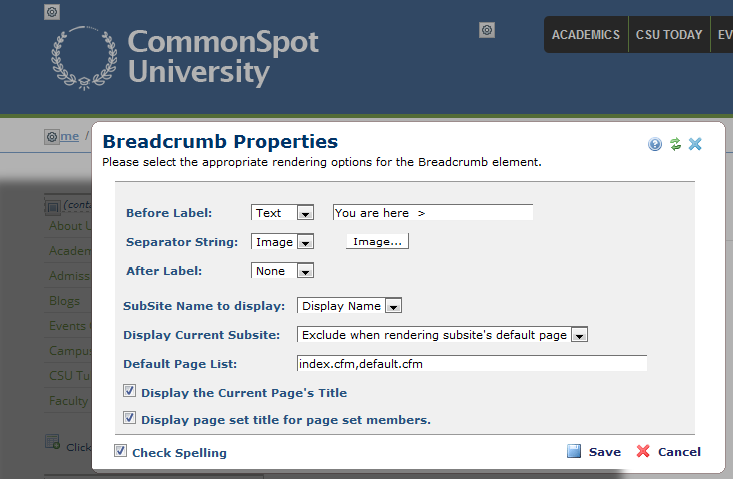 You can also use custom layouts for breadcrumbs.