CommonSpot's Calendar app makes it easy to add and publish upcoming events to better engage website visitors and drive event awareness, registrations, and attendance.
The highly customizable interface allows you create unlimited calendars—whether individual departments, separate microsites, or a combined group calendar for organization-wide events—without duplicating efforts. The flexible calendar structure lets you control style and functionality to meet your business requirements while adhering to the look and feel of your brand. Managing events is done through a simple forms interface.
Calendar features include:
A simple forms interface for event submissions by content contributors or site visitors.
Multiple calendar views such as year, month, week, day, list, or table.
Single or recurring events.
The ability to upload images, icons and logos for each event.
Search by keyword, location, date or custom filters to help site visitors find events by interest.
An administrative dashboard to simplify the management of events (creating, updating, deleting, and reviewing).
Real-time alerts to notify administrators of new event submission requests.
The ability to integrate and aggregate events from third-party calendars.
---
Screen Shots
Point and click to create standard grid, event, or categorized calendar views. Add or remove forms and pick lists to make your calendar and events pages as simple or sophisticated as your organization needs.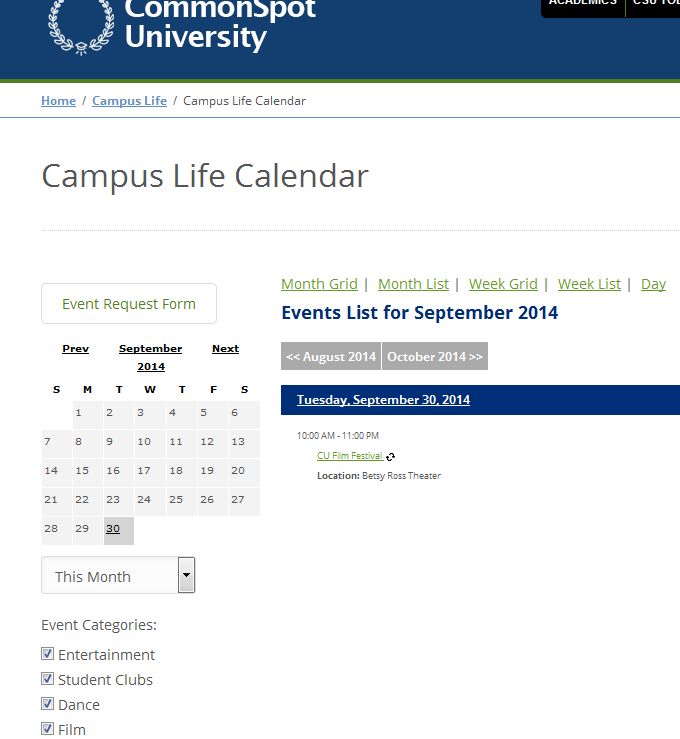 Use standard or custom layouts to style calendar and event pages your way. Create as many layouts as your site needs and manage them in one place.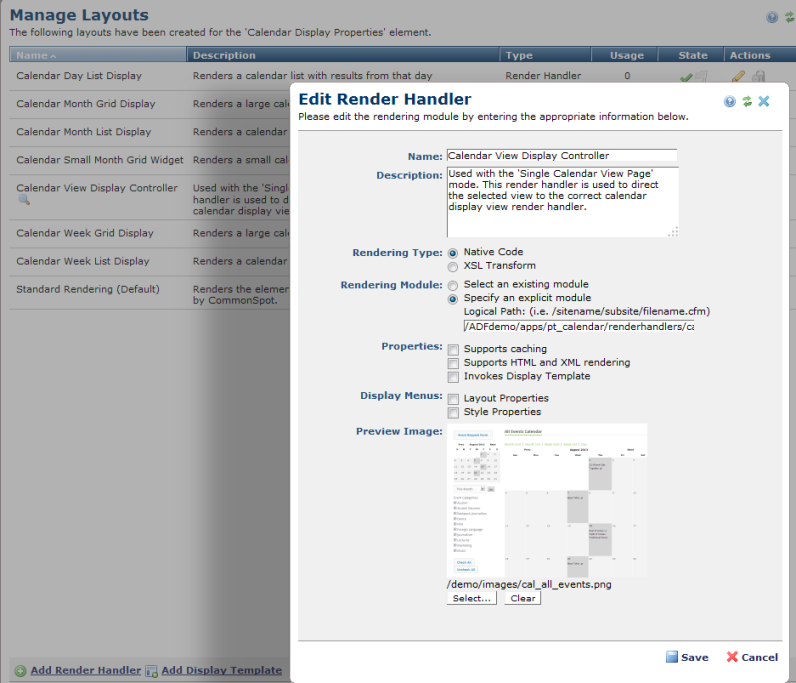 CommonSpot's Calendar app includes an administrative dashboard to make merging and managing multiple calendars easy.