Save hours and hours of time on large data migration projects. Quickly move structured content such as Microsoft Office documents, PDFs, images, and video files from one site to another and reduce or eliminate the need for manual content mapping and copying and pasting. CommonSpot includes methods and utilities to import, move, or merge content, saving valuable time and resources.
The backbone of import processing is the CommonSpot Content Creation API, which enables programmatically importing content from CommonSpot or external data repositories, including .CSV and XML sources. Use of the CCAPI enables modifying CommonSpot-managed data when necessary and automating the creation of new web pages. CCAPI-supported import has a proven track record of shortening site creation and speeding deployments.
CommonSpot also includes support and utilities for setting up a production server for the first time or moving a site to a new server. Out-of-the-box site migration and conversion tools ensure a smooth transition.
For merging site content, CommonSpot provides a way to automatically analyze, compare, and correct pages and objects throughout the merge process.
Speed site import and deployments with CommonSpot methods and utilities.
Import from CommonSpot or external data sources, including .CSV and XML.
Customize import or migration for your site using the Content Creation API.
Migrate data using out-of-the box tools to check and correct directory, data mapping, and URL settings.
Automatically validate database and search engine configuration, link references, form data, and more.
Use automated tools to analyze, compare, and correct content when merging sites.
---
Screen Shots
The Content Creation API enables automated import processing and sophisticated reporting, customized for your environment.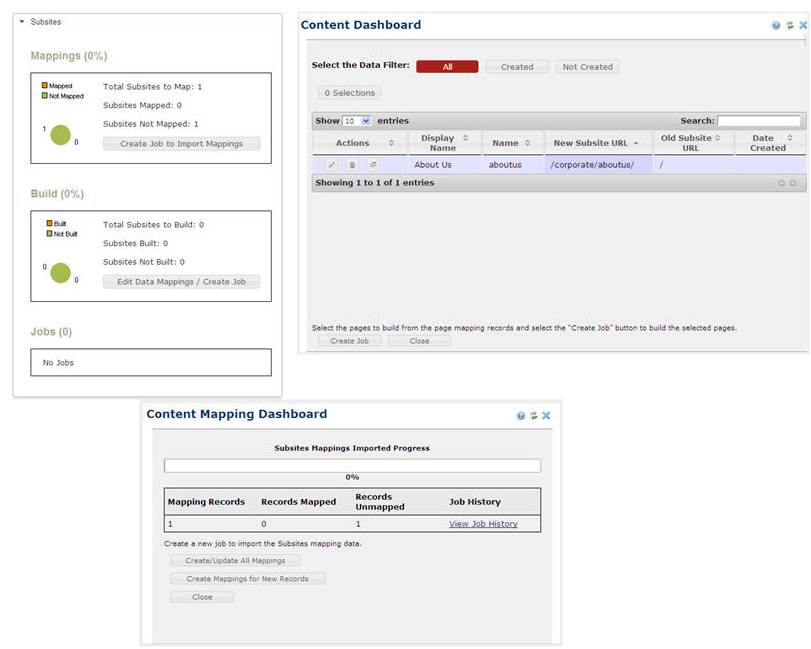 CommonSpot includes a set of tools and utilities dedicated to site migration and conversion tasks.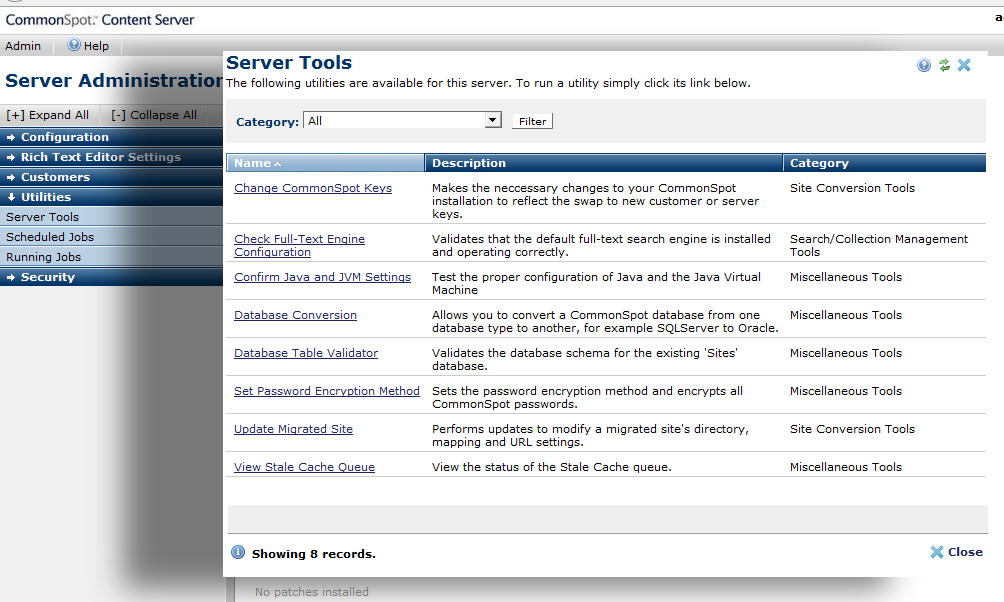 Automatically update settings for data mappings and site URLs and directories.