Fast access to reliable, relevant information is key to creating compelling content and delivering it on time. CommonSpot includes powerful tools for quickly and easily locating pages, images, documents, multimedia and more. Sophisticated filtering options support efficient content management with an easy-to-use interface for quickly accessing and updating content contained in highly selective results lists.
Filter based on language, location within the site, or specific dates or time periods. You can also apply category, owner, or file type filters. a simple, intuitive interface presents commonly used search criteria. You can also combine criteria or create custom queries to accommodate the most complex search requirements. Authors can access Find options from any CommonSpot page, use the Quick Find option from every CommonSpot page, and save and easily share frequently used searches.
---
Screen Shots
CommonSpot's Find tool gives you multiple options for expanding or narrowing results.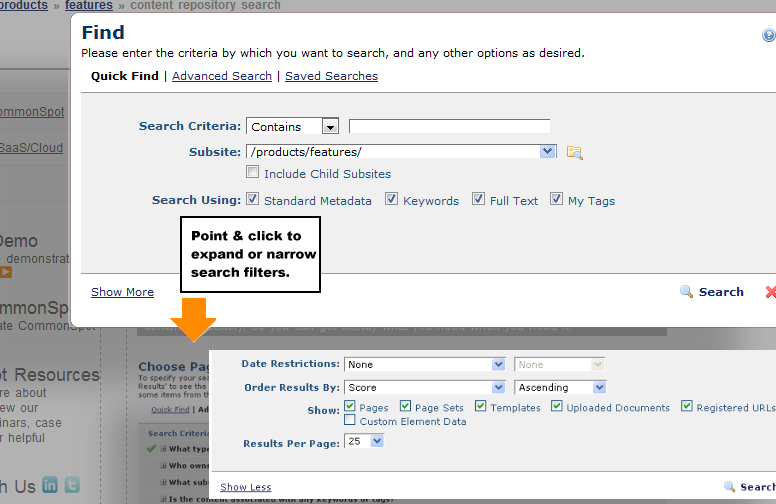 For even more refined results, you can select or combine advanced search criteria.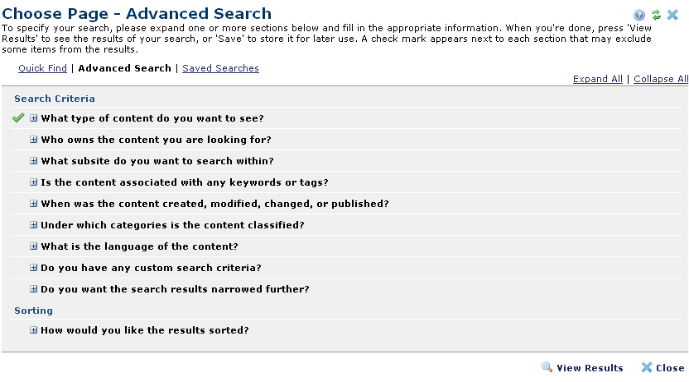 You can also add custom criteria to your searches and save them for sharing with other team members, or to save time when you need to re-run a complex search.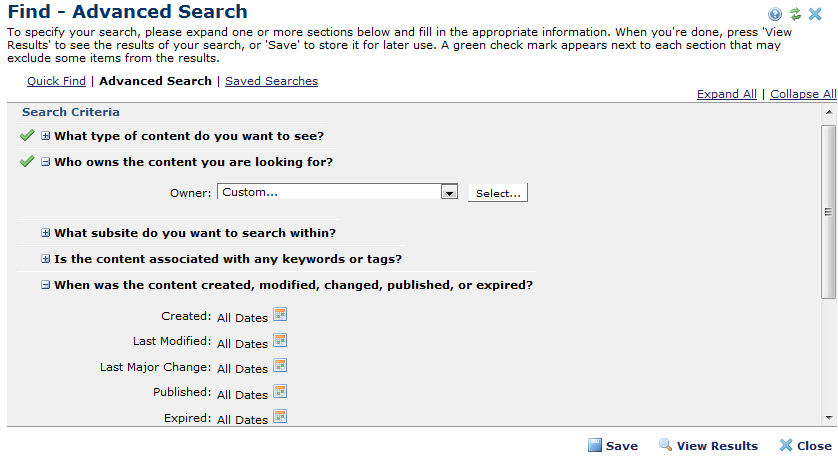 Easily view, sort, and manage results. CommonSpot gives you multiple options for efficiently processing content on the fly.