Keeping content fresh with up-to-date lists of interest to your site visitors will keep them coming back and boost your search engine rankings too. CommonSpot's easy-to-use dynamic list features improve publishing efficiency, advance content integrity, and help deliver more information value to your visitors.
Simply point and click to set criteria for list content and CommonSpot does the rest. Dynamic lists self-update anytime anyone on your team adds or changes content that meets the conditions you set — no coding required. Enter simple or highly selective criteria for pages, images, uploaded documents, and more. Then set the number of items to show, pick the order and styles you want, and you're done. Change criteria or look-and-feel anytime. And don't worry about performance. CommonSpot has advanced tools to optimize display when lists get too large or lookups start to strain system resources.
Easily create and publish dynamic lists.
Control the number of results displayed, link action, spacing and more.
Style columns and list items on the fly.
Include/exclude specific pages, page and content types, future pages, and more.
Automatically categorize list content, set sort order, and include or exclude item descriptions.
Advanced options include taxonomy and custom and run-time filters.
Check list display times and manage at the page, template, or site level.
Enable or disable and fine-tune caching for list content to deliver the best balance between performance and content freshness.
---
Screen Shots
Easily source and filter site content to publish self-updating lists of interest to your visitors.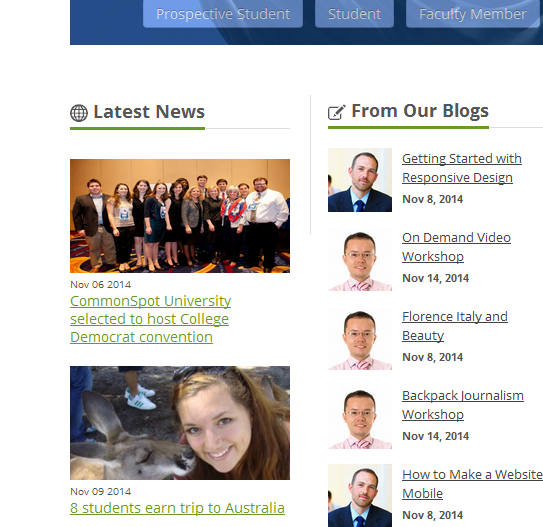 Apply filters to content on the fly and change just as easily.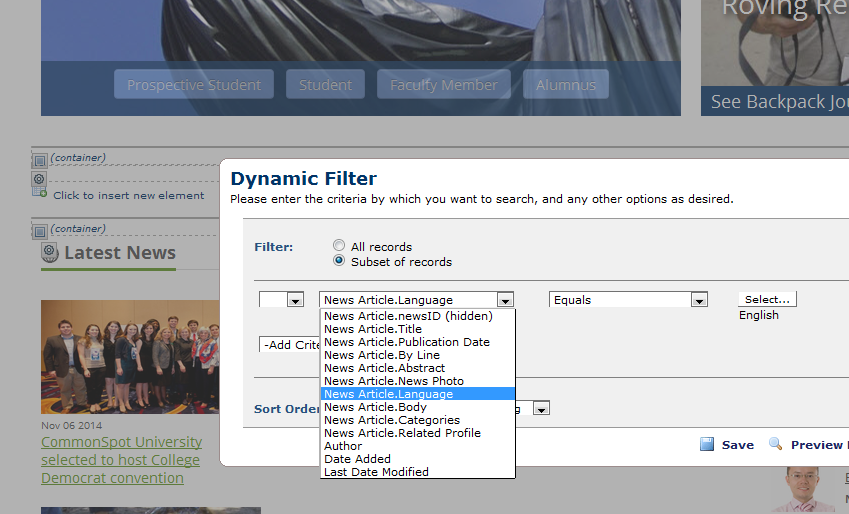 Make lists as general or selective and sophisticated as you like. Advanced options include taxonomy and custom or runtime filters.