Keeping website content fresh and up-to-date is essential to keeping and attracting more website visitors. Making mental notes to review content is a good idea, but easily forgotten when added to all of the other To-Do's on your plate. What you need is the ability to set ticklers that remind you to review web content and take action, whether you're simply updating it, expiring it or removing it from the site altogether.  
CommonSpot's Freshness Reminders are ticklers you can set to remind you to review and update content. Rest easy, knowing that you'll be notified when a task is due.
Set a tickler for a specific date or be reminded 30, 60 or 90 days from when it was last edited.
Create reminders for yourself or others.
Get reminders notifications in your My CommonSpot dashboard or your email Inbox.
View, update, create and dismiss reminders,and manage ownership from a single interface
Select the snooze option to temporarily ignore reminders.
---
Screen Shots
Conveniently view all Freshness Reminders assigned by or to you from a central dashboard.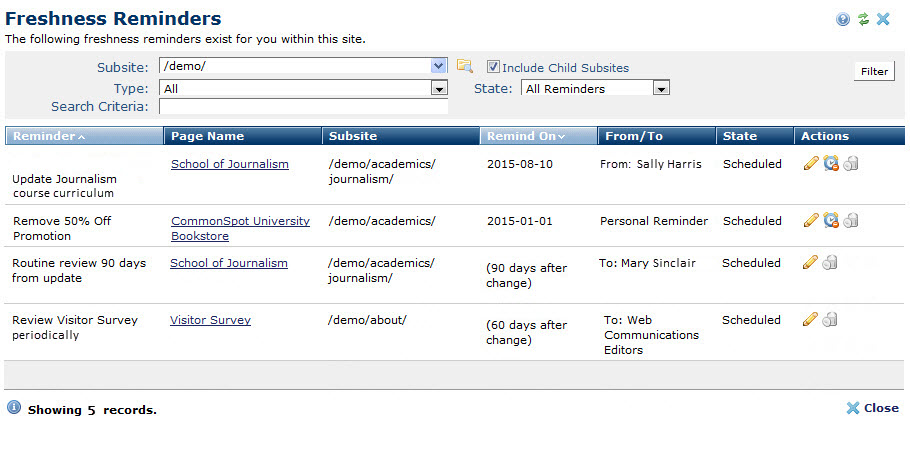 Freshness Reminders and alerts show up in your personalized My CommonSpot dashboard. You decide how many and how long to display them.