Break your reliance on the Photoshop expert and work directly with images without leaving the CMS. CommonSpot gives you all the tools you need to edit any image, anywhere in the process. Touch up images while creating carousels, browsing image galleries, or choosing images from search results and reports.
Use familiar, intuitive tools to crop, resize, change brightness and contrast, and more. Upload an image and edit it on the spot, or go back and edit a previously uploaded image. Replace existing images or save them as entirely new files. CommonSpot makes it easy to maintain galleries of multiple sizes for mobile and responsive design or other special purposes and gives you all the access control features you need to make sure it's done right.
Conveniently edit images from galleries, carousels, search results, My Images, saved searches, and reports.
Use a familiar set of tools for point-and-click cropping and resizing, rotating, flipping, blurring and sharpening, and more.
Create new versions on upload or replace existing images.
Maintain multiple versions and choose which version to publish.
View image details and edit image properties anytime.
Easily assign and change image editing permissions.
---
Screen Shots
Upload new versions or edit images anywhere in CommonSpot.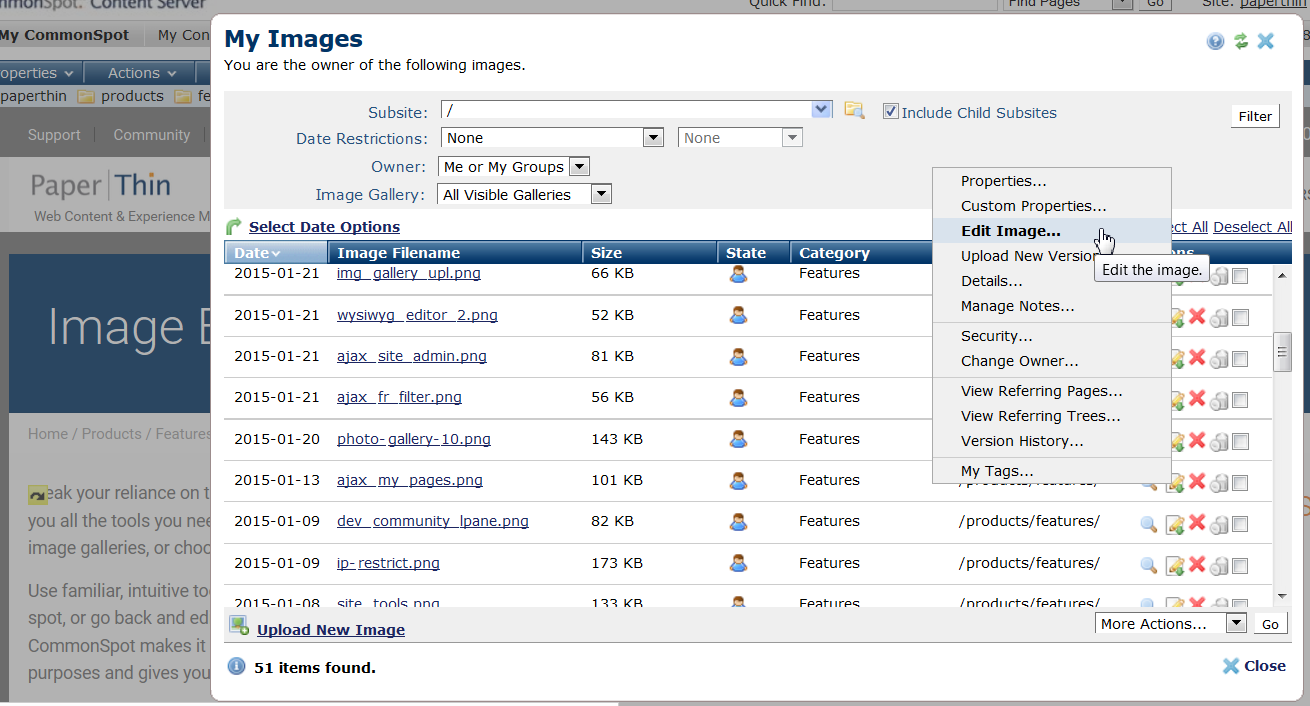 CommonSpot displays an intuitive set of point-and-click tools for the most common image operations.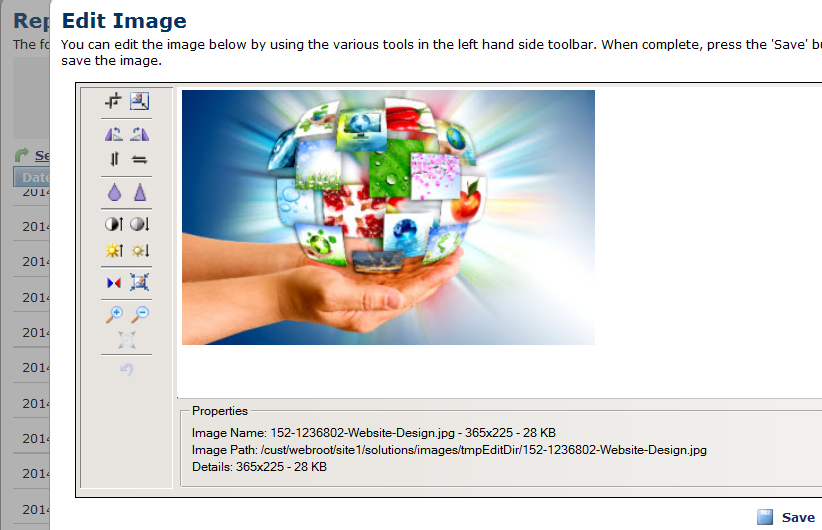 You can also view and change image properties and security anytime.