Query-by-Example (QBE) gives you one more tool to make it fast, easy, and intuitive for site visitors to find what they're looking for. Like Facet-based Navigation and other "suggestion engines," QBE takes some of the guesswork out of searching your site by grouping related search options and returning similar or "like" results. Visitors can search for sporting events scheduled in the next two weeks, product information by price or category, articles written in the past year by a specific author, or any other combination of meaningful criteria.
Anyone with a mouse can create a QBE search interface by configuring a set of fields that query and filter relevant data records. Use fields from simple forms, custom metadata forms, or a custom content objects to source data. Visitors see organized lists or dropdowns of available values, pick the most relevant, and submit. CommonSpot takes care of the rest.
Add easy-to-use, multi-criteria search to your site to improve results relevance.
Point and click to choose data source.
Combine any set of meaningful fields.
Build using custom metadata or simple forms, or custom content objects. 
Style search forms and results pages your way.
---
Screen Shots
You can easily add search forms that combine criteria to narrow results and improve relevance.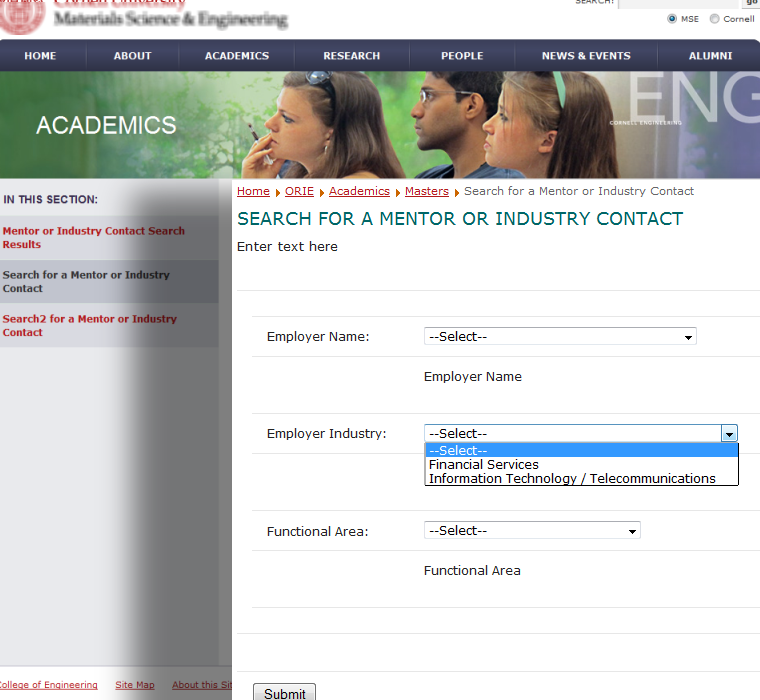 Select from available forms to source the data to display in your search form.