To create and manage a quality web presence you need the right people at the right time on the right task. CommonSpot makes this part of the job easy with features for automatically delivering requests for work to team members assigned to that type. Set up tasks and resources your way. Then simply create or respond to requests wherever you're working. You can view, add, change, or delete task assignments and update status at a glance from personalized or administrative dashboards or while viewing the current page. CommonSpot displays both the tasks you assign and those assigned to you in a single list for efficient management.
Create work types unique to your organization and needs.
Automatically route tasks to individuals or groups targeted for that task type.
Add, remove, or edit tasks and task types and update resources and assignments anytime.
View personalized lists of tasks and sort by type, level of urgency, or completion status.
Filter for personal or group assignments.
---
Screen Shots
Any team member can request work while viewing any page at any time, to efficiently manage tasks.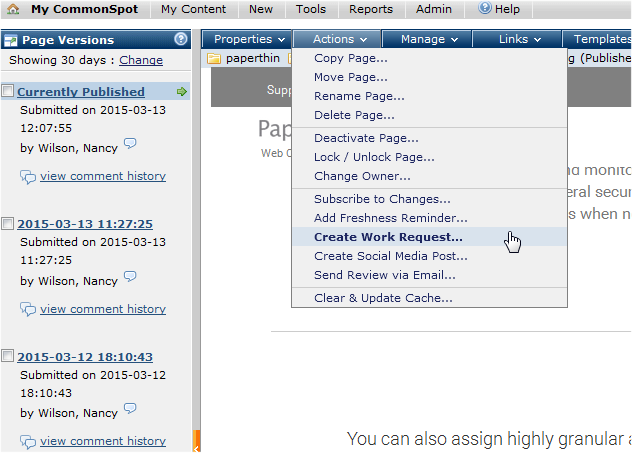 You can also view and manage current tasks and task assignments from a central administrative dashboard. CommonSpot automatically routes tasks and notifies team members using the method you define.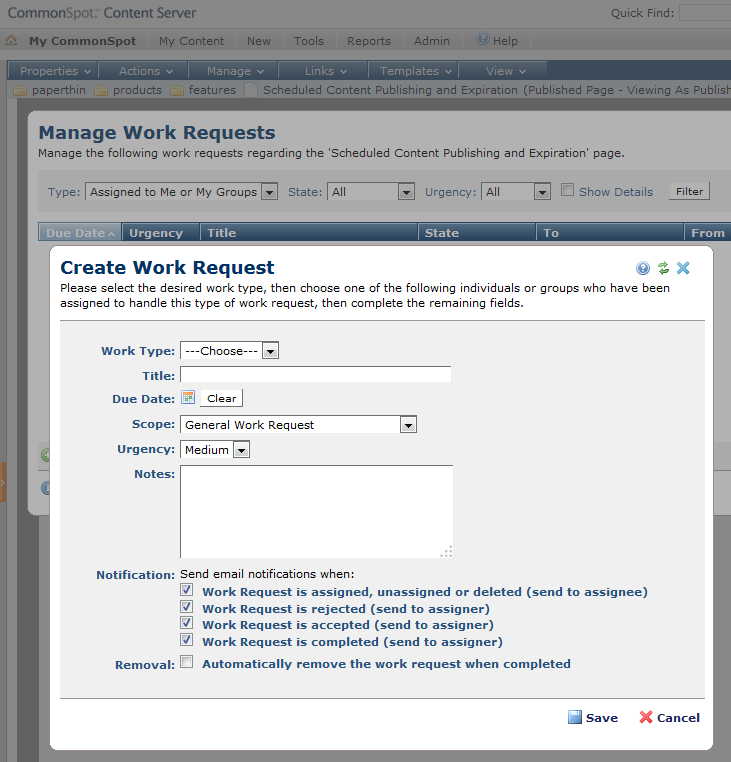 View and manage tasks at a glance, and filter or sort by urgency, status, task type, and more, and show/hide details.