Your website gives you the opportunity to communicate a lot about your company. Personality, overall look and feel, and consistency are all important.  Template galleries allow you to lock in the look and feel of your site to protect the integrity of your brand.
CommonSpot gives authors automatic access to those templates approved for their individual role or for the subsite they are working on. At the same time, authors can make changes to certain aspects of the template design where allowed for variety. You can create and customize as many templates as you like and store them in an easy to access template gallery. The result is a website that is consistent, professional, and well branded.
Central browsable repository of templates displayed at page creation, pre-sorted by site location
Views based on individual and group permissions
Public and private settings
Search by category or name, or apply search criteria
Thumbnail template preview and one-click selection.
Template inheritance and "save page as template" for easy creation
My Templates and template reports simplify management
---
Screen Shots
View available templates by category or list when creating pages. CommonSpot can display a thumbnail image to make selection easier.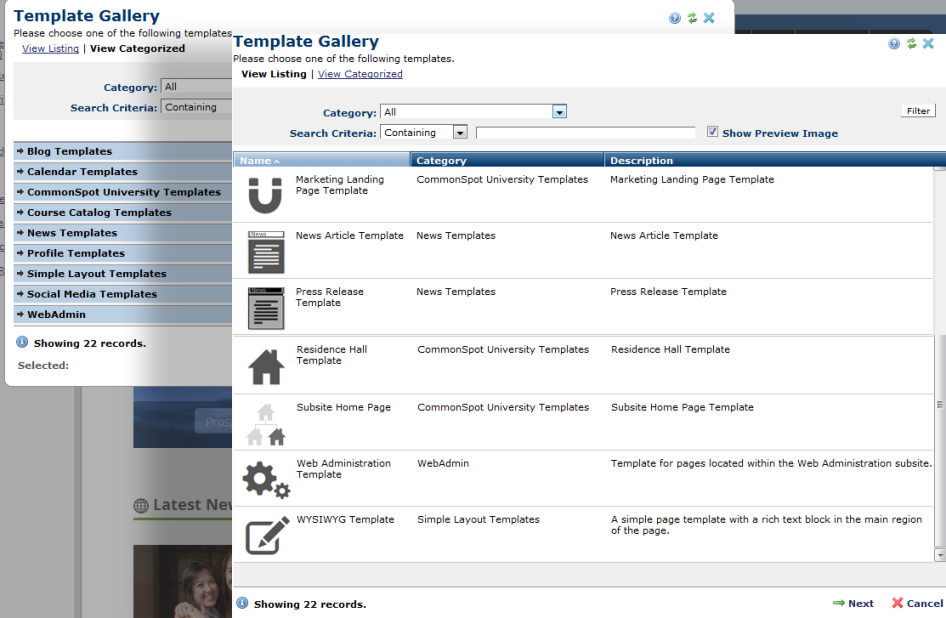 Easily create templates from the current page. CommonSpot also enables template inheritance to simplify creation.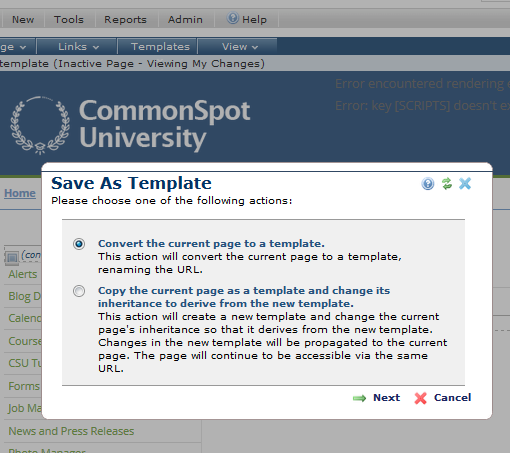 CommonSpot makes it easy to centrally manage templates and make changes. Set or change metadata and security, change owner, lock or unlock templates, and more from reports and other listings.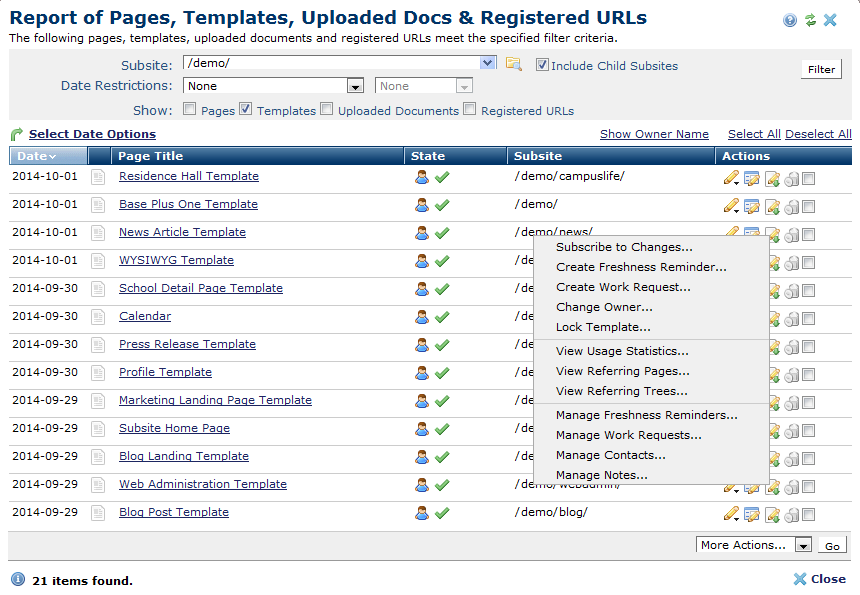 Set Template Security so certain groups or individuals have the permissions they require.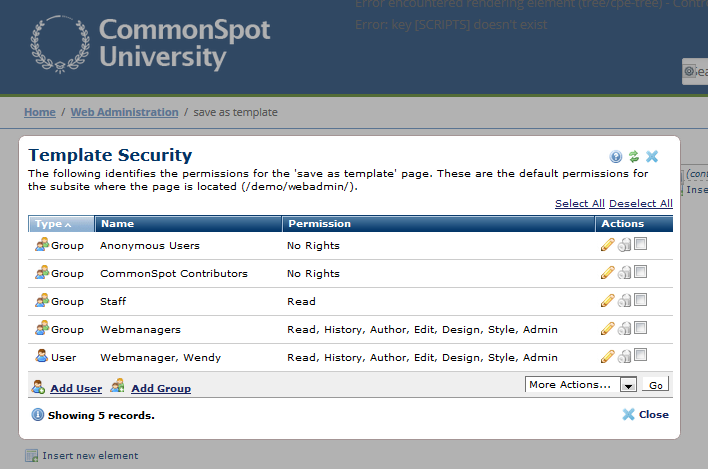 Lock down the template or its elements so only those who should make changes to the template, can make changes.