Robust content management requires robust versioning and backup support. CommonSpot's in-context editing includes a powerful, flexible context-specific Visual Difference tool for comparing versions at a glance.
Click to toggle between red-line or side-by-side views. Red-line comparison highlights additions in yellow and deletions in red strike-through, in familiar word-processing notation. You can also view changes to images and HTML formatting. CommonSpot displays a color-coded legend for each for easy review.
Side-by-Side Comparison displays a WYSIWYG view of work-in-progress compared to published content.

Simplified revision tracking for easier editing, approval, and content rollback, when necessary.
One-click comparison of work-in-progress and live content
Accessible from a dedicated left pane from any page, from My CommonSpot reports, or any Element menu
Red-line and side-by-side views
View your changes or all changes, comment history, or change versions to show — all without leaving the page
---
Screen Shots
CommonSpot's redline comparison highlights text, image, and HTML changes.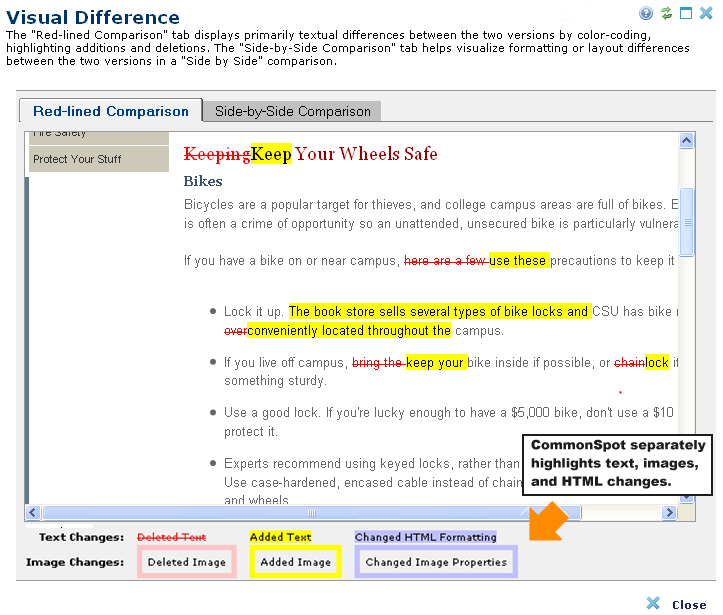 You can also compare versions side by side. Scroll versions individually or together.