Some industries and organizations require 508 compliance, while others simply want to enable all site visitors, including those with disabilities, to easily navigate their content. Either way, you need a set of tools and technologies that are accessibility-aware and that give you publishing options that support your specific goals and audience. CommonSpot provides a robust set of easy-to-use tools to help you create and measure web page accessibility and optimize in real time for the devices and web access strategies used most often by individuals with disabilities.
Easily analyze and display content objects as they would be interpreted by assistive technologies, such as screen readers, without leaving the current page.
Quickly check the accessibility of page links, form fields, tables, image tags, heading structure, and ARIA landmarks and make changes that support your web strategy.
Use out-of-the-box breadcrumb links, site maps, hierarchical menus, and HTML5 heading tags to easily outline and organize content for users of assistive technologies.
Alternatively use HTML5 sectioning tags to communicate with assistive devices.
Set policy for accessibility standards, such as image Alt tags and edit control labels, at the site level and check at the page level.
Assign security to accessibility tools.
---
Screen Shots
Set accessibility policy, such as making image Alt text required, at the site level.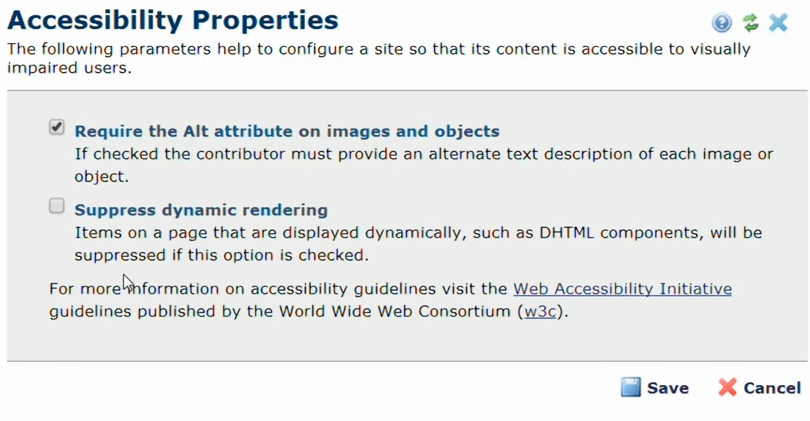 Easily access all the analysis tools you need to optimize your site for all visitors.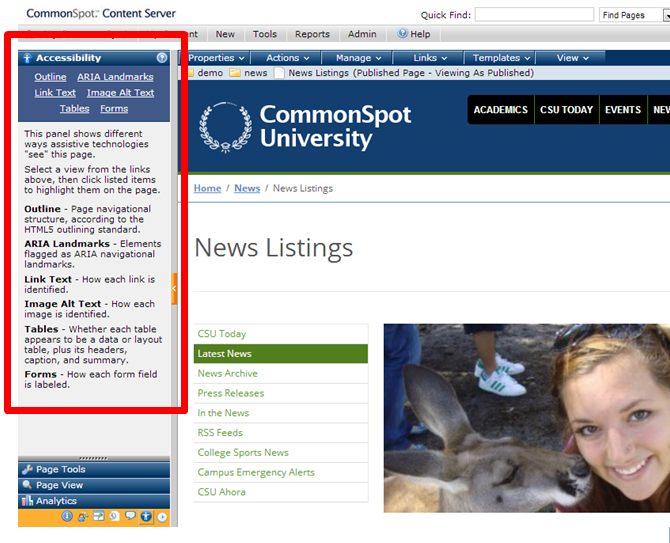 Get an ARIA landmark report in a single click.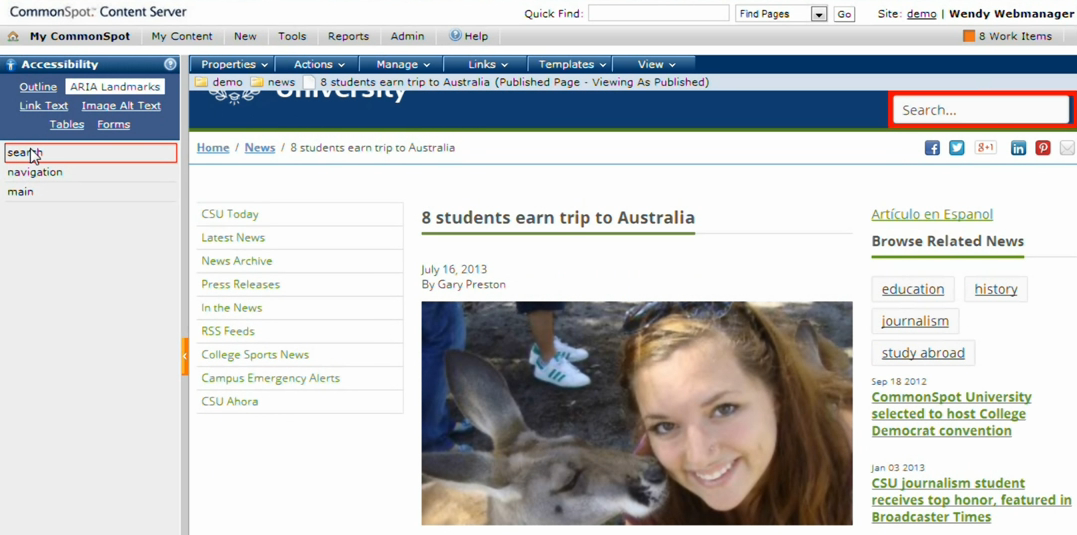 Easily set or change ARIA landmark roles to assist screen readers.

Check content organization using outline tools and quickly modify for users of assistive devices.