Video by itself is of limited value. To be effective, video requires meaningful context so that search engines can find, analyze, and index your content. That's just one reason why industry-leading video hosting services like Brightcove have chosen to partner with industry-leading CMS providers like PaperThin: integrating professionally hosted video with proven, professional content management just makes sense.
No longer do sites have to struggle with randomly generated and hard-to-track embed code. You can now manage your Brightcove video assets using the exact same workflow you use for your other content. Point and click to find, select, and insert Brightcove video. CommonSpot takes care of all the communication details—no technical skill required. Easily organize video and playlists within channels and assign security. CommonSpot's extensive metadata support lets you display, publish, and reuse Brightcove video just like any other content object, simplifying management and significantly improving discoverability. And if you want to know how your videos are performing, simply point and click to review analytics for video pages.
Easily access, integrate, and publish Brightcove video while working in CommonSpot.
Includes all the CommonSpot features you rely on — personalization and contextualization, metadata, page indexes, custom element applications, and more — to simplify video content and security management.
Find, choose, and insert Brightcove-hosted multimedia through a familiar search interface.
Automatically select compatible players based on multimedia type 
Easily create and change playlists.
Use My Multimedia and site reports to easily track multimedia assets and view usage.
Evaluate the effectiveness of your video-enabled pages with built-in analytic support.
---
Screen Shots
CommonSpot automatically matches players to media type and displays a preview image. You can customize players for your site's needs. Optionally show/hide player settings to video creators.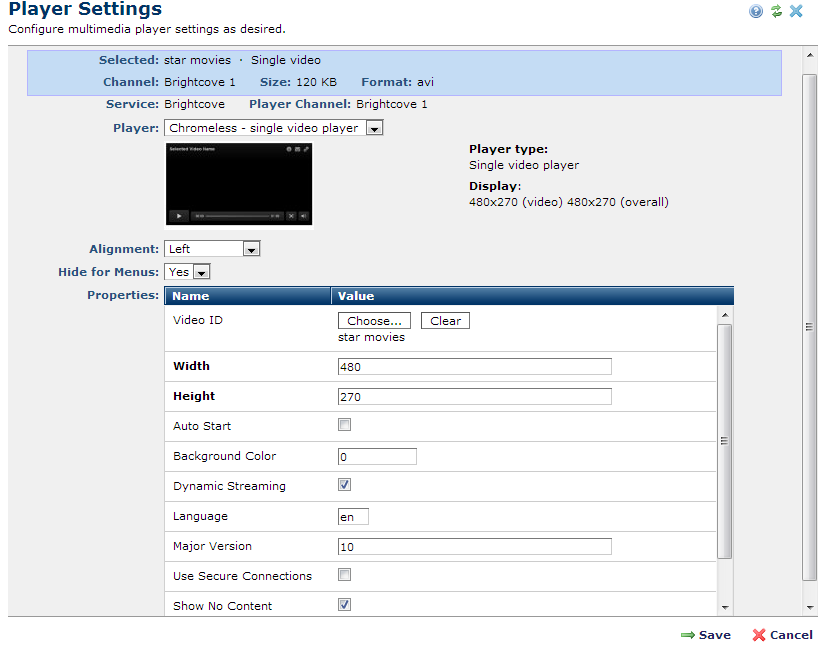 Authors simply point and click to add Brightcove video to your pages.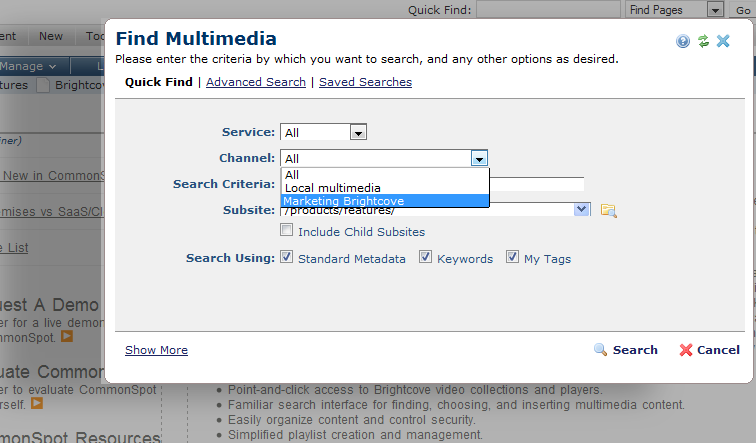 Centrally review and manage your multimedia assets. Preview Brightcove video on mouseover. Add, delete, change owner, metadata, and more from CommonSpot reports and other listings.