Once site visitors start talking back, they start coming back. PaperThin's Comments app makes it easy to engage your audience by inviting them to comment on news articles, publications, blog posts, or any other content of your choosing. You can explicitly add Comment forms to individual pages, or automatically include them when you publish specific content types. The open architecture features of CommonSpot and the ADF make it easy to add this functionality to your pages your way and just as easily change it.
Authors add the Comment feature to pages by picking this content type from the gallery, just like any other CommonSpot object. Use out of the box, or change style and layout to fit your design. Administrators and developers can modify the Comments script to bind Comment functionality to specific content types. Any authorized user can view and manage site comments from a central dashboard.
Easily add Comment forms to individual pages.
Optionally bind Comments to objects to automatically request and publish Comments for specific content types.
Use out of the box or easily change style and layout as needed.
Integrate with other custom objects, such as profiles.
Conveniently manage all Comments from a central, dedicated dashboard.
---
Screen Shots
Any CommonSpot user can add a Comments section to their pages or templates.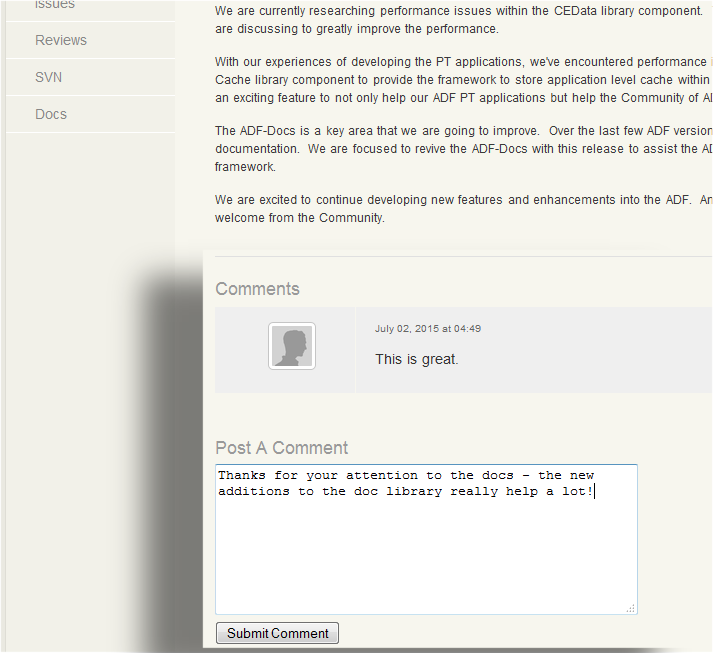 Authors simply select Comments from the object gallery to add this feature to pages. Developers have additional options to bind Comments to specific content types.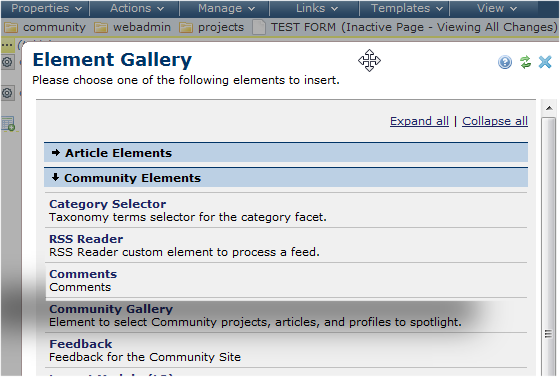 Centrally view and manage all comments from an administrative dashboard.