CommonSpot makes automating content reuse a task that virtually any user can do — no technical skills required. It's as simple as tagging content. For example, add a "blog-post" object to your home page, then filter using content tags to display specific posts. New content dynamically displays as it is generated, using the filtering criteria and formatting you define. You can be as selective or as broad as you need. Filter for posts on specific topics, specific date ranges, specific people, and more.
CommonSpot's extensive metadata support gives you flexibility to create highly targeted content classes for use throughout your site. Simply point and click to classify any content type — text blocks, uploaded documents, link lists, images, multimedia, and more — for reuse and dynamic publishing in nearly any form. Common applications are news and events, course descriptions, image galleries, and profiles. Taxonomy options extend the scope of content reuse to highly specific and specialized information and information categories to support the needs of any site — no IT assistance required.
Save valuable time spent manually duplicating content.
Ensure content consistency across your website.
Eliminate errors associated with manual duplication, protecting the integrity of your brand.
Empower content editors to easily re-use content, no technical skills required.
Enter content once and dynamically update everywhere as new content is added or modified.
---
Screen Shots
CommonSpot's content object and advanced metadata architecture make it easy to source and reuse content for special-purpose publishing, such as news & events or blog updates.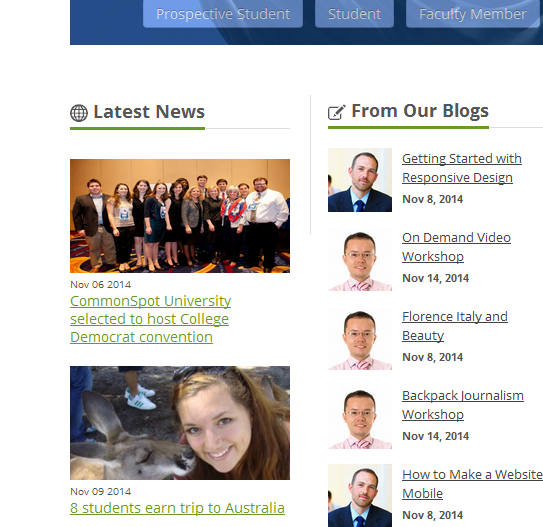 Point and click to apply filtering, rendering, and display options to the content you select for reuse.
Dynamically filter content, using any combination of standard or custom metadata. Listings update whenever new content matching filter criteria comes online.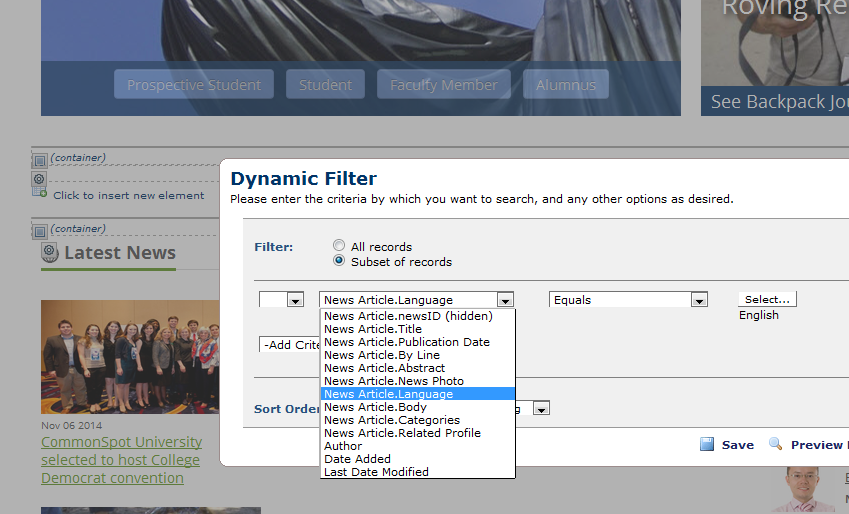 Repurpose content using any defined layouts, or create new ones.