Community support for CommonSpot includes the Commons, the go-to place for CommonSpot developers and the download site for the latest version of the Application Development Framework, an open source platform for rapid generation of rich media applications, and more. Created for developers by developers, the Commons gives you everything you need in one convenient place. Share ideas, get and trade code, ask and answer questions, and meet other developers. Download apps developed by the PaperThin Professional Services team, get the latest docs, and stay up to date with articles on everything from content strategy to technical architecture.
Shorten time to web with more than 20 free, ready-to-go rich media applications built on the popular ADF. Apps are tested, reviewed, regularly updated, and 100% customizable. And when you need help, app authors and other community members are just a click away.
Leverage the open source apps, knowledge, and expertise of the PaperThin community.
Get the latest Application Development Framework and updates, and download photo gallery, navigation, calendar, profile, forum, multimedia apps, and more.
Network with your peers to ask questions and get answers through forums, blogs, webinars, ask-the-expert sessions, and more.
Create a user profile and meet and share interests with other developers and CommonSpot users.
Stay up to date with articles and product and application releases.
Get community updates right from the CommonSpot dashboard.
---
Screen Shots
Developer support includes the Commons, the go-to place for the CommonSpot community.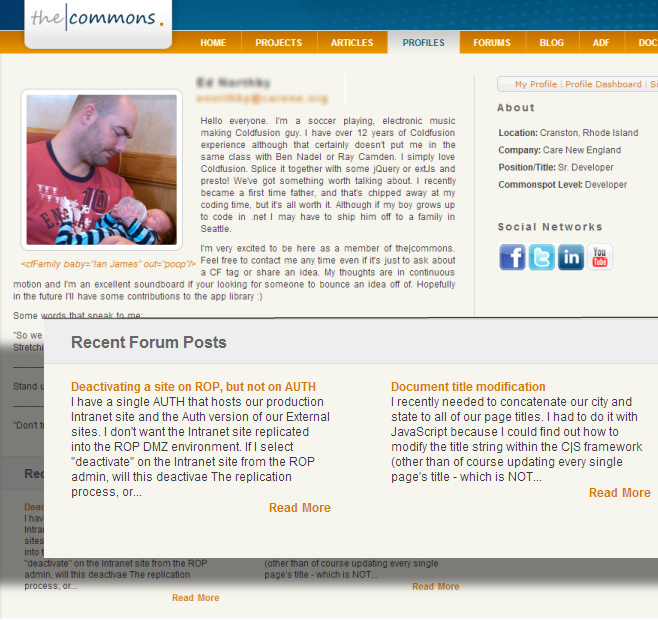 In addition to the open source Application Development Framework, the Community site also hosts more than 20 free downloads for quickly adding rich media apps to your site.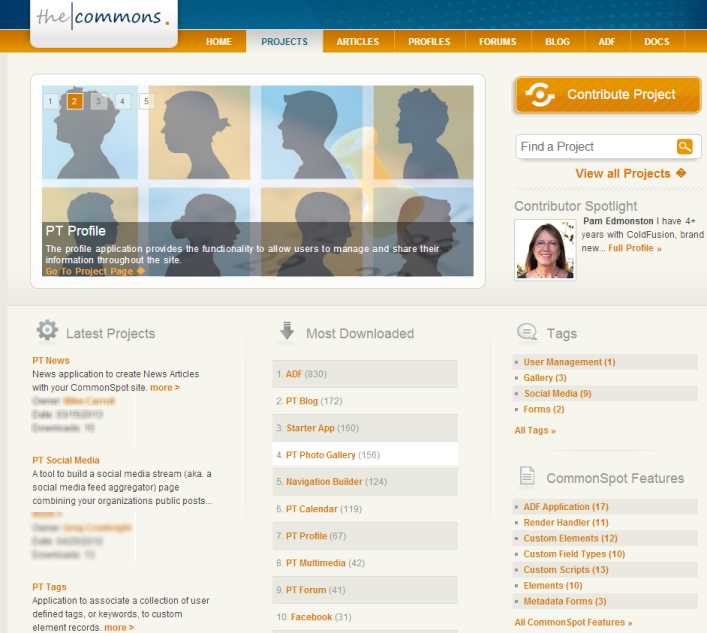 Each version of CommonSpot ships with a left pane that displays community content so you can stay up to date with developer news and support without interrupting site workflow.