Ever increasing amounts of content (such as documents, social content and multimedia) places a huge burden on Web Content Management Systems that often have hundreds, or hundreds of thousands of documents that must be managed. CommonSpot eliminates the challenges associated with document management by providing full document library support, including document versioning, security, metadata/taxonomy classification, full-text search, dynamic filtering, and more.
Upload and manage documents, such as DOC, PDF, XLS, PPT and other formats directly from your desktop. 
Apply keywords or custom tags (metadata) for organizing and searching content, and building dynamic indexes. 
Control who has the ability to upload, edit, manage versions and read documents using CommonSpot Permissions. 
Set document publication and expiration dates and apply freshness reminders when content needs updating. 
Impose file type and size limits in search results and indexes. 
View document usage and listings of web pages that link to selected documents. 
Upload single documents or batch upload.  
---
Screen Shots
CommonSpot requires you to specify a logical subsite when you create or upload new documents or images, to better organize and manage content.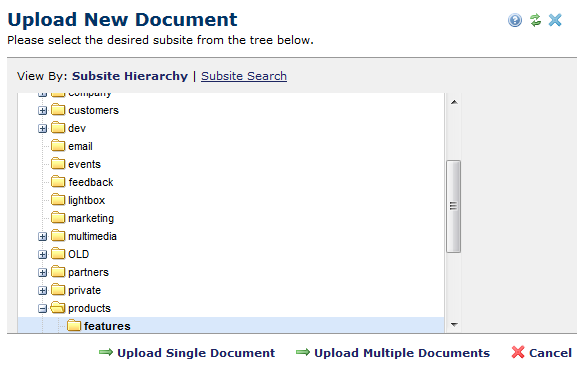 You can set dates to automatically publish and expire pages, and automate the action to take on expiration, to simplify document management.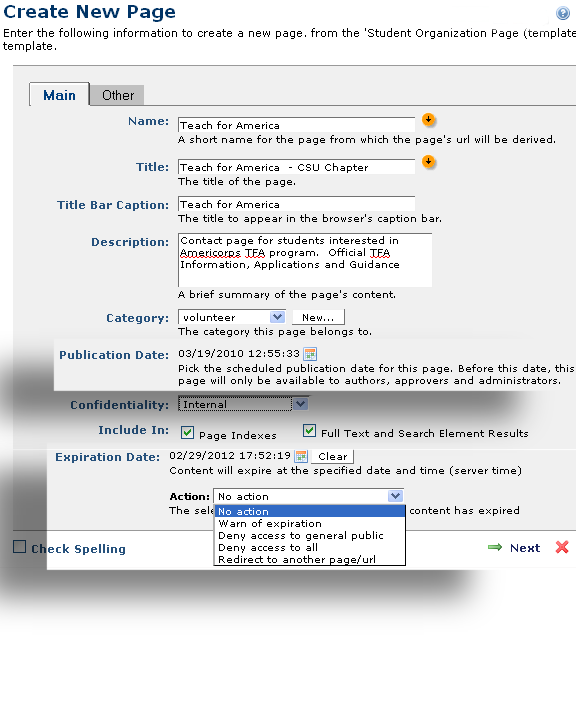 CommonSpot is pre-configured with many standard document formats. You can customize formats for your site and add new types as they become available.