Mining website data is critical to gaining insight and optimizing results. Reports can give you part of the picture, but to truly unlock the value of your data you need the ability to further analyze results and identify trends quickly and effectively.
New in CommonSpot 10.0, the Export to Excel feature allows you to export reports from multiple sources to spreadsheets for better access to critical website data that you can share organization-wide. Whether tracking year over year conversions, search engine rankings, visitor engagement, or drop-off rates, Export to Excel will help you manage and mine data for key performance indicators with the purpose of understanding, improving, and reporting website results.
Conveniently export content from any CommonSpot report to Excel or other applications that accept comma-separated values.
Pick the fields you want to export or optionally select all.
Customize column names on the fly to make them more user-friendly.
---
Screen Shots
In all of the report dialogs, users have the option to export the results to excel.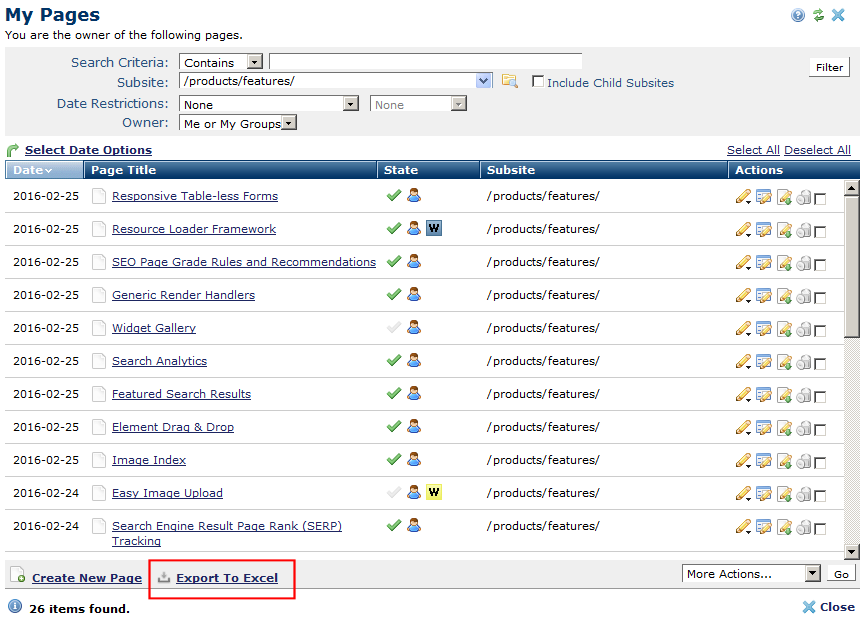 Users get the option of which columns they want to be exported, and can specify the order of the columns.