It is often important to lead your site visitors to the most appropriate content. CommonSpot's Featured Search Results allows you to do just that for internal searches.
Administrators can designate which pages are "featured" in search results for a given keyword. CommonSpot then highlights these results when site visitors search your site for that keyword.
Alternatively, you can configure the Search Results element to show the most popular searches, allowing your visitor base to determine what is most appropriate.
Improve clickthrough rates for terms commonly searched for by defining "Featured" results.
Administrators configure which pages or documents should be "Featured" for a specific keyword or keyword phrase.
Featured Results display at the top of search results listings for that keyword.
Sites can also analyze which terms are "Most Popular" and highlight them on internal search results pages.
---
Screen Shots
Administrator's can manage internal Site Search Featured Results through the Site Administration menu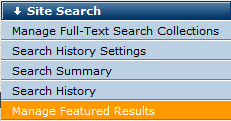 The Manage Featured Search Results dialog shows the keyword and search form combination for which featured results have been configured.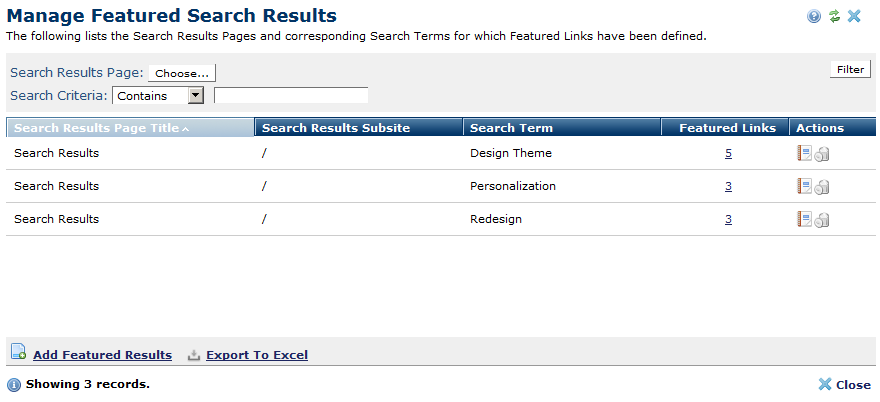 For each 'Featured Result' the administrator specifies what pages to return and in what order.