Quickly and easily create online forms that collect site visitor details such as event registrations, information requests, feedback, poll or survey responses using CommonSpot's Form Builder. Select from a library of forms already on your site, or create new forms on the fly without the need to write code.
CommonSpot supplies a rich set of commonly used predefined fields for easy form building and gives you all the layout and style controls you need to quickly produce forms your way. Easily create "For Office Use Only" sections that show/hide form fields and content as needed. Once live, you can view, sort, and filter submission results in an easy-to-read datasheet, or export data in CSV format for quick analysis or distribution.
Create custom forms using a variety of standard field types such as text, radio buttons, integer, tree control, etc., or create and add custom field types.
Distribute forms securely using built-in field-level security to selectively show/hide fields to specific users or groups.
Customize form actions — redirect to a custom thank you page, automatically send confirmation email, route submissions to team members, and more, coding optional.
Re-use forms and automate results distribution through built-in form binding features
Optionally receive email notifications as forms are submitted.
Centrally administer forms at your site: view usage, the number of responses, set security and more, all in a couple of clicks.
Easily create dashboards for managing form data with CommonSpot's advanced sorting and filtering.
---
Screen Shots
Simply point and click to create professional, easy-to-use forms for job applications, site or event registration, and more.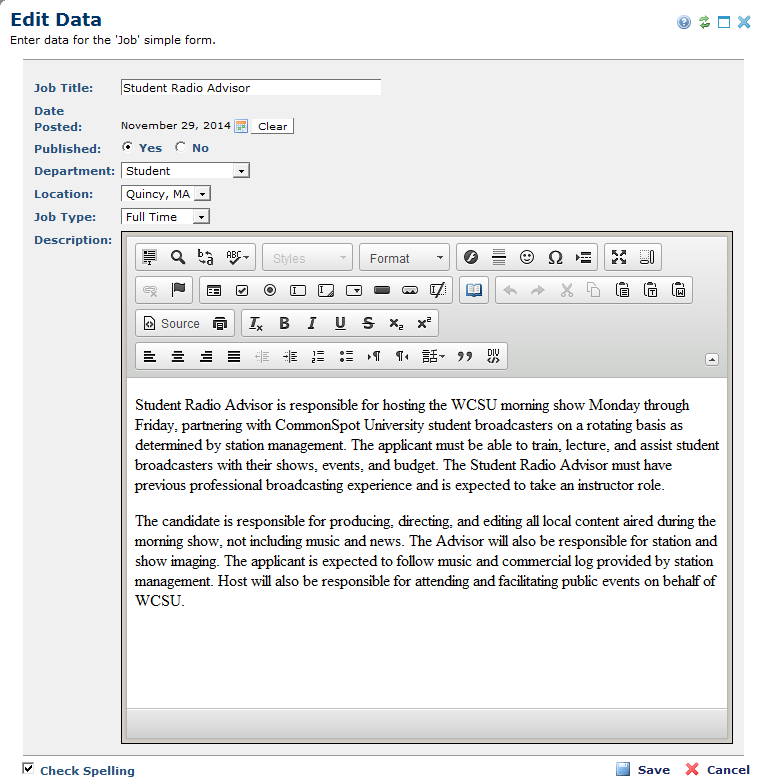 Easily view and manage forms used at your site from a central administrative dashboard.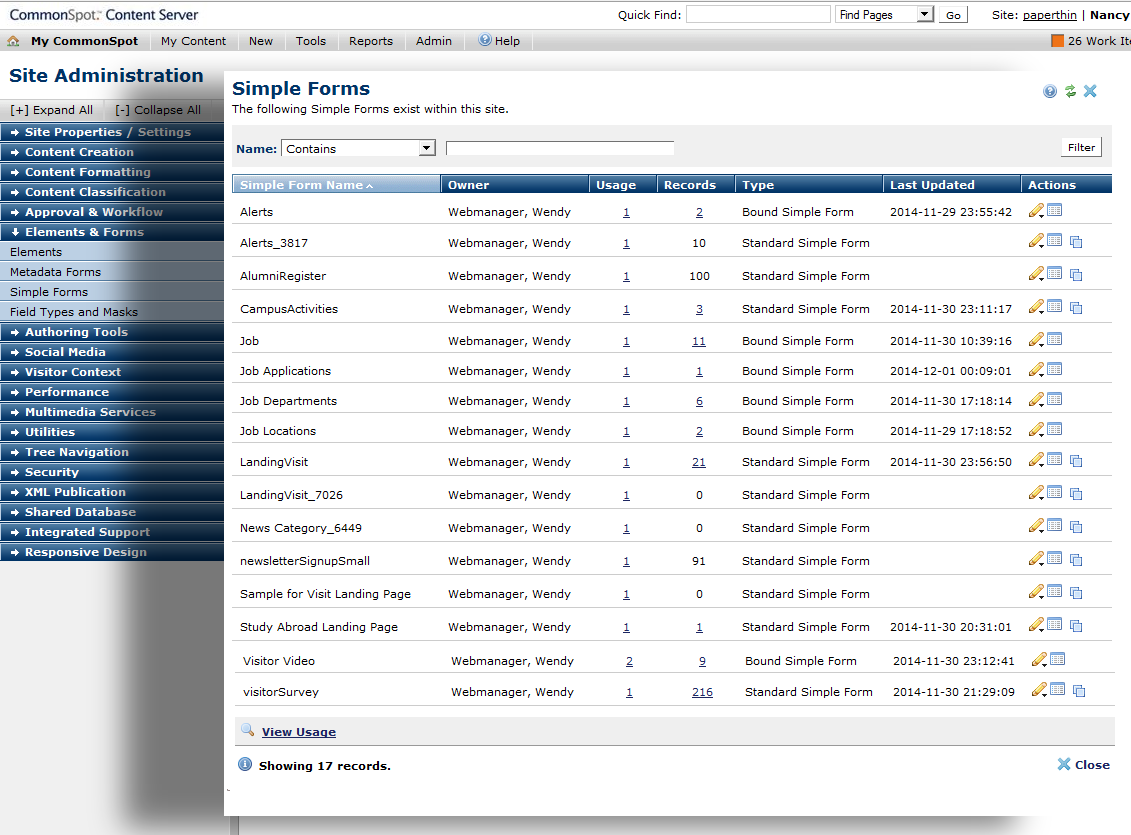 Click through results for a specific form to view all records. Sorting and filtering makes it easy to review submissions.