Strengthen your community by adding interactive discussion groups to your site. The CommonSpot Forum app enables authenticated internal or external community members to post comments, follow discussion threads, and opt in to notifications when new comments are added. 
Make your discussions open or moderated and control forum access. Easily integrate with other CommonSpot apps such as Calendars and Profiles. Because the Forum app is built on the open source Application Developmen Framework, it is 100% customizable.
Get message & discussion boards right out of the box for your CommonSpot sites.
Easily integrate with other applications, like Profiles.
Enable posting to multiple Forum categories, topics, and threads and efficiently manage through a ready-to-use admin dashboard.
Make group permissions inheritable or separately assign read, post, and edit rights.
Easily extend and customize for your specific needs.
---
Screen Shots
Add multiple threaded discussions to your site right out of the box with the Forum app.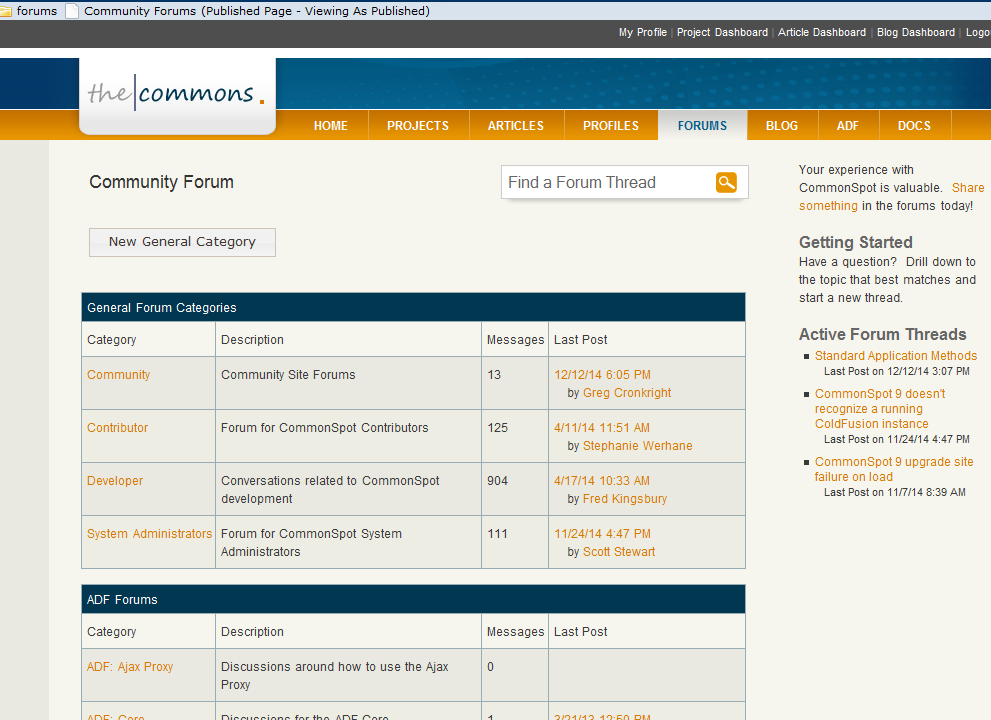 Create as many views as you need for your forums and make them public or private.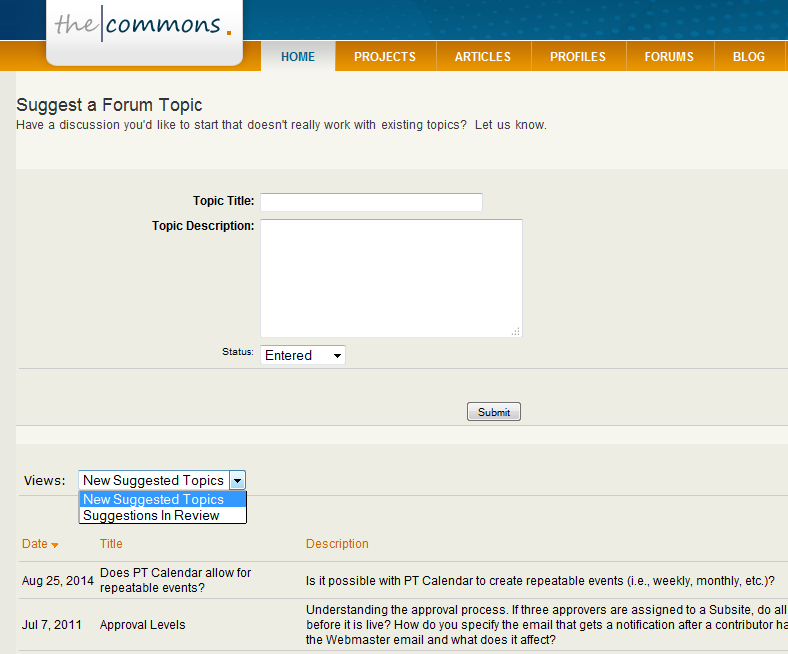 The Forum app comes with an administrative dashboard to simplify the job of tracking and managing forum subscriptions, threads, topics, and more.