One dimensional websites are a thing of the past. They have moved from simply providing information to providing a destination for—or a connector to—the real conversations that happen in social media. PaperThin creates synergy between websites and social media with a free, open source Social Media app that combines posts from chosen social media channels and displays them in a single data stream on your site. This helps organizations better engage website visitors through socially streamed information, promotions, and peer conversations.
Display social media streams on a single page, or in strategic location throughout your CommonSpot site

Choose the social media channels that deliver value for your organization, such as Facebook, Twitter, YouTube, Google+, or WordPress

Combine your chosen social media feeds into one real-time social stream

Easily manage stream settings from a central dashboard
Get up and running quickly using predefined styles or easily customize as needed
---
Screen Shots
YouTube, Twitter and Facebook posts combined into one feed presented in a tabbed format.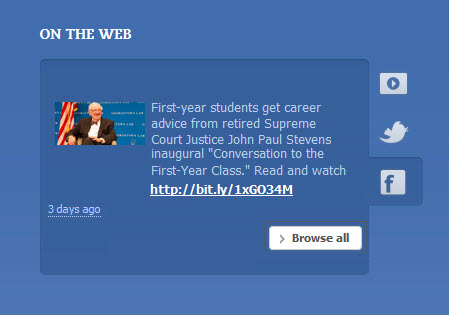 A listing of social media posts combined into a single stream.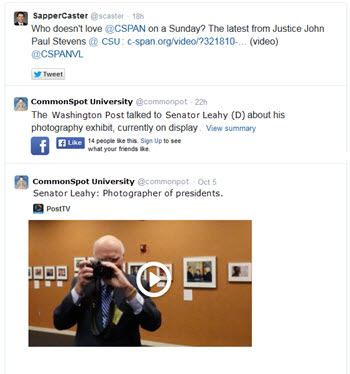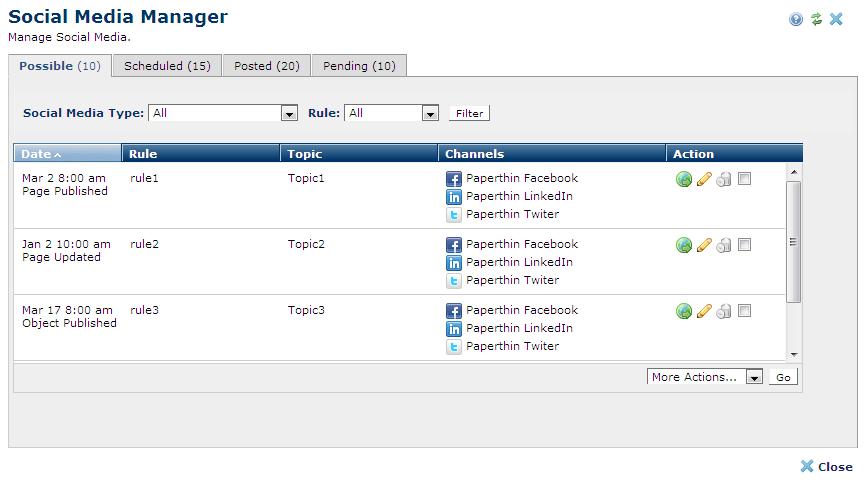 Social Media Manager 2