As the volume of digital content continues to grow at web speed, so does the challenge of keeping up with the information needs of your staff and site visitors. CommonSpot includes features that give you instant alerts to site updates and fast access to the information you rely on.
Any team member can subscribe to any site page in a couple of clicks. Get notified of changes through your personalized My CommonSpot dashboard, through email, or both. Subscribe while viewing an individual page or activate subscriptions on the fly when reviewing page reports. Easily add subscription links to pages or templates and manage subscriptions through a centralized dashboard.
CommonSpot also makes it easy to aggregate, update, and publish RSS feeds for both internal and external audiences.
Point and click to subscribe to CommonSpot pages.
Subscribe while viewing individual pages or on the fly from reports.
Easily add subscription buttons or links to pages for site visitors to use.
Choose email or My CommonSpot notification.
View and manage subscriptions from a Subscriptions dashboard.
View all subscriptions or filter for updates only.
---
Screen Shots
Just point and click to subscribe to changes for individual pages.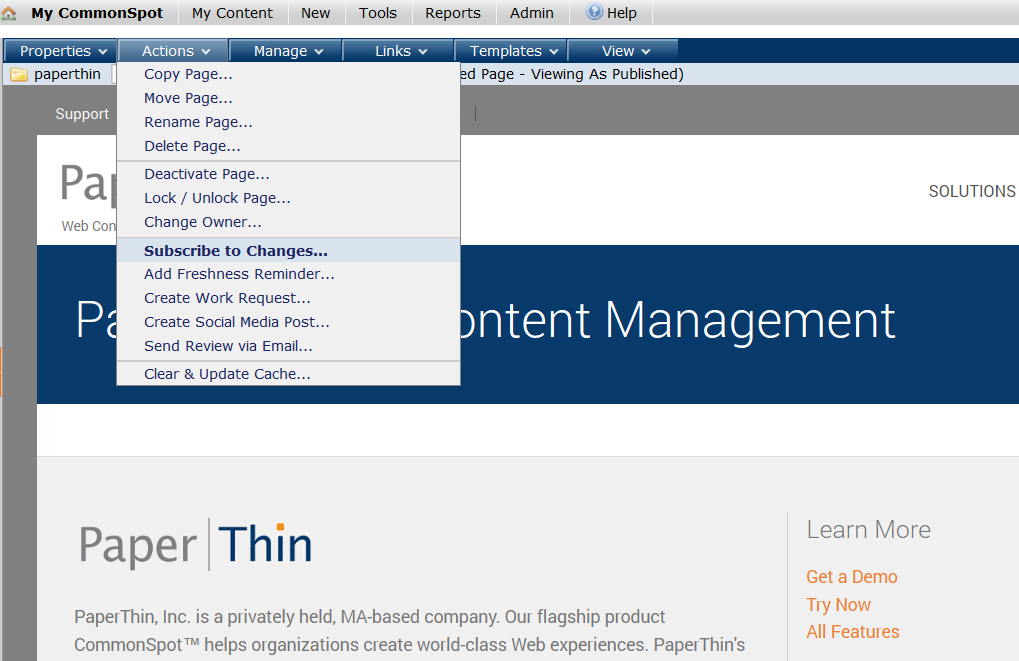 You can also subscribe to content on the fly when reviewing CommonSpot reports.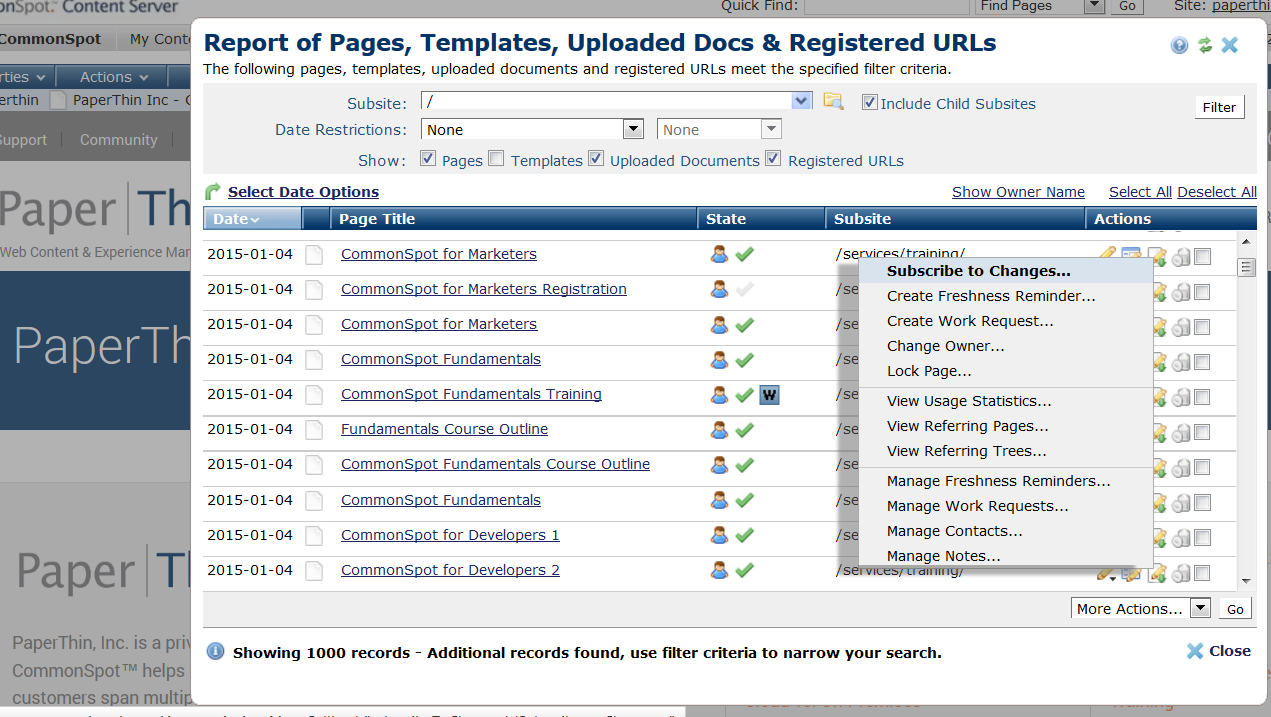 Easily view and manage your subscriptions. Get updates via email, through the My CommonSpot dashboard, or both.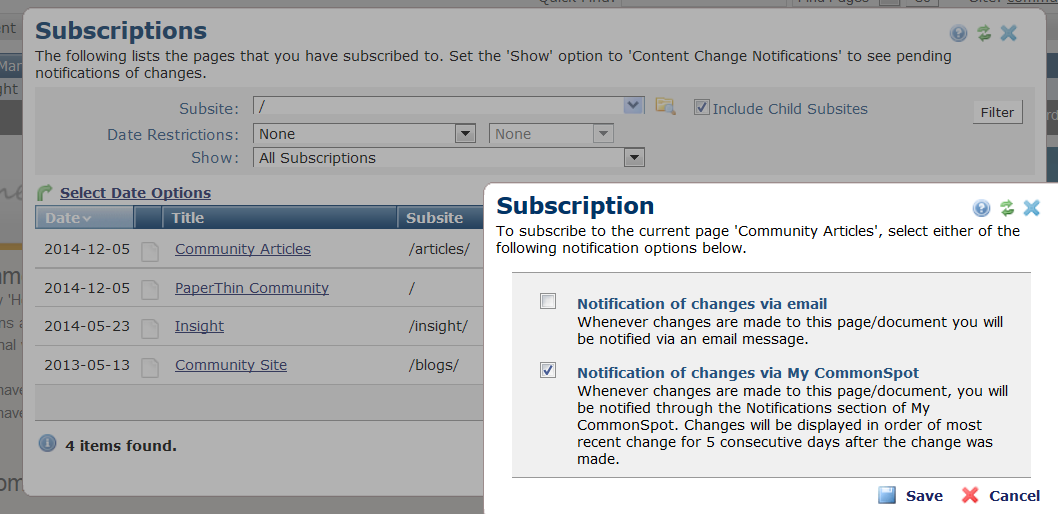 CommonSpot makes it easy to add Subscription links to your pages and templates to engage and inform site visitors.