Deliver a better search-and-find experience for everyone using your site with taxonomy-based tagging. Taxonomy systems classify content using a set of defined terms so that new content inherits the properties and relationships associated with those terms, and existing content automatically receives new classifications as associations evolve.
CommonSpot's complete out-of-the-box taxonomy management offers a taxonomy term editor, a taxonomy API, and a facet-based navigation element for defining "broader than" and "narrower than" relationships between terms — highly useful for creating "recommendation engines" and other personalized presentations.
Once you choose and implement a taxonomy, easily add taxonomy tagging to templates and forms to streamline content classification during the creation process. Use taxonomy terms as search and filter criteria for page indexes, data sheets, and other CommonSpot components to publish highly specific content and listings. Your site automatically develops a robust set of information classes with no manual re-classification required. The result is a rich multi-dimensional information discovery process for site visitors with less heavy lifting for content creators.
Implement any taxonomy that fits your needs and use one or more at a time.
Use the out-of-the-box XML sample to quickly create new taxonomies or import taxonomies specific to your site's requirements.
Rapidly assign content to taxonomy terms.
Search, navigate, and filter pages based on taxonomy term criteria.
Produce rich, related search results and faceted, multi-dimensional navigation.
Define taxonomies using the ANSI Z.39 standard, developed for critical business requirements.
Enable developers to automate tagging and customize interfaces to related content through a robust taxonomy API.
---
Screen Shots
CommonSpot makes it easy to manage taxonomies at your site. Add, import, and edit terms, all from a single location.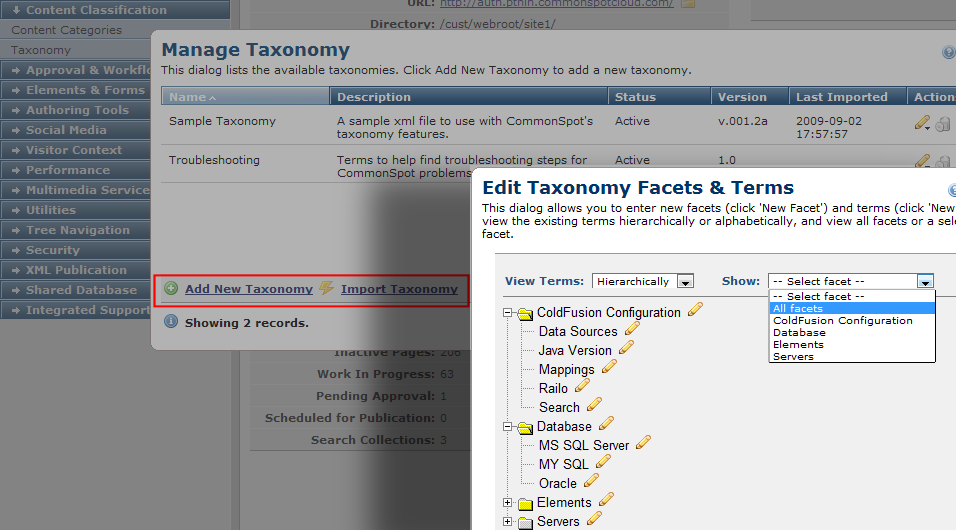 Simplify and streamline content classification by displaying taxonomy terms for content creators to select when producing new content.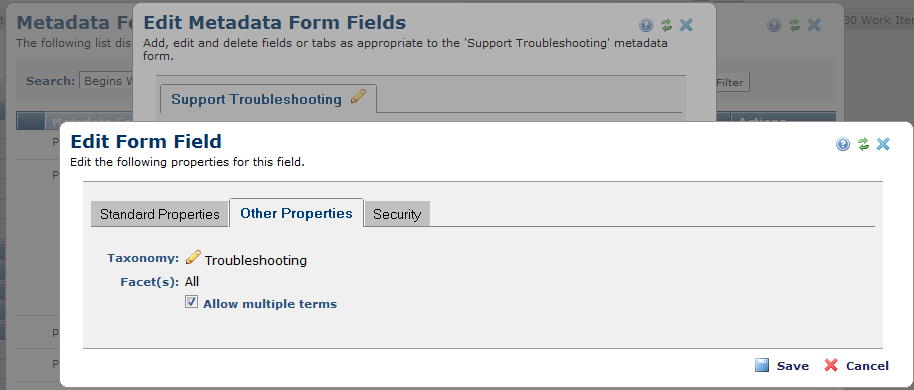 Sort, search, and filter using taxonomy terms anywhere. Automatically publish indexes of pages tagged with terms you select. Optionally include content tagged with narrower terms.