Easily integrate CommonSpot-managed content with other systems. CommonSpot's XML publishing features make creating and managing publications in any format fast and trouble-free. 
CommonSpot ships with two out-of-the-box XML publication definitions for creating syndication feeds, each with its own set of metadata and item fields to enable easy, customizable syndication without development or IT resources. Non-technical users simply point and click to syndicate CommonSpot content for popular readers, while CommonSpot's feed index features makes it easy to automatically collect and publish feeds of special interest to your audiences. 
Administrators can define XML Publication Categories to support filtering or category selection for authors creating new publications or feeds. Sites can add new definitions anytime to suit any publishing need, to deliver profile or course information, for example. As new formats emerge, CommonSpot's flexible architecture makes it easy to support new definitions.
Easily view the content of any CommonSpot object as XML, or convert all customizable content to XML and transform to any output format. In addition, sites can make page index or custom object content available for external consumption by setting an XML flag or by enabling remote access through custom components.
Use CommonSpot's flexible XML framework to publish content in any form your site needs.
Syndicate CommonSpot content in RSS or Atom formats right out of the box and publish with popular readers.
Automatically generate highly targeted feed indexes from CommonSpot content.
Easily view and access XML for individual elements or entire pages.
Use built-in support for XSLT to generate custom publications or integrate with other systems.
Centrally manage XML publications and definitions.
---
Screen Shots
Point and click to view XML for any standard or custom element. You can also view XML for entire pages.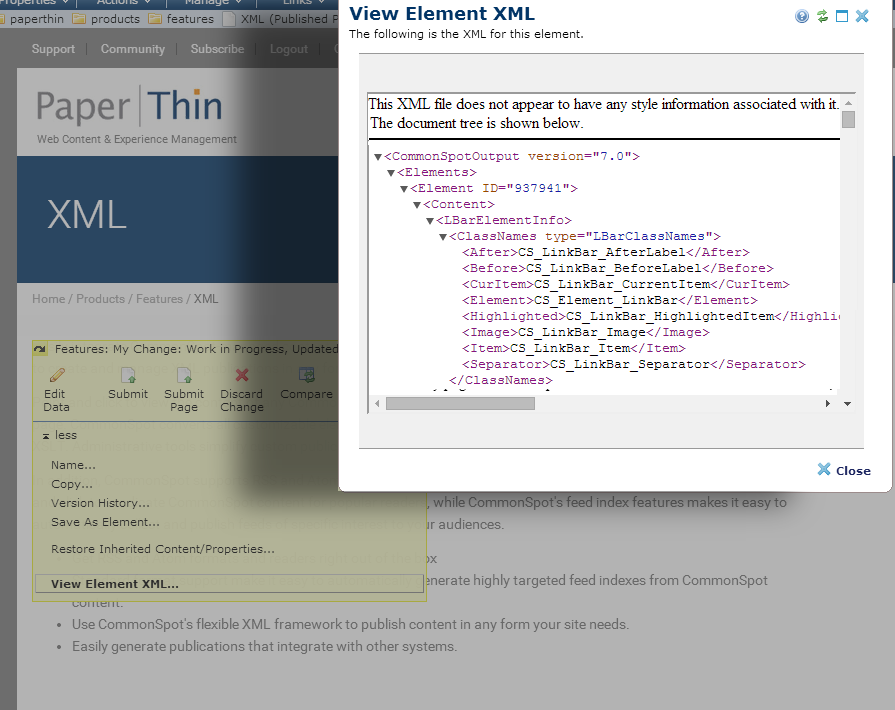 CommonSpot helps you create your own formats for XML publishing, to handle any custom content generation needs.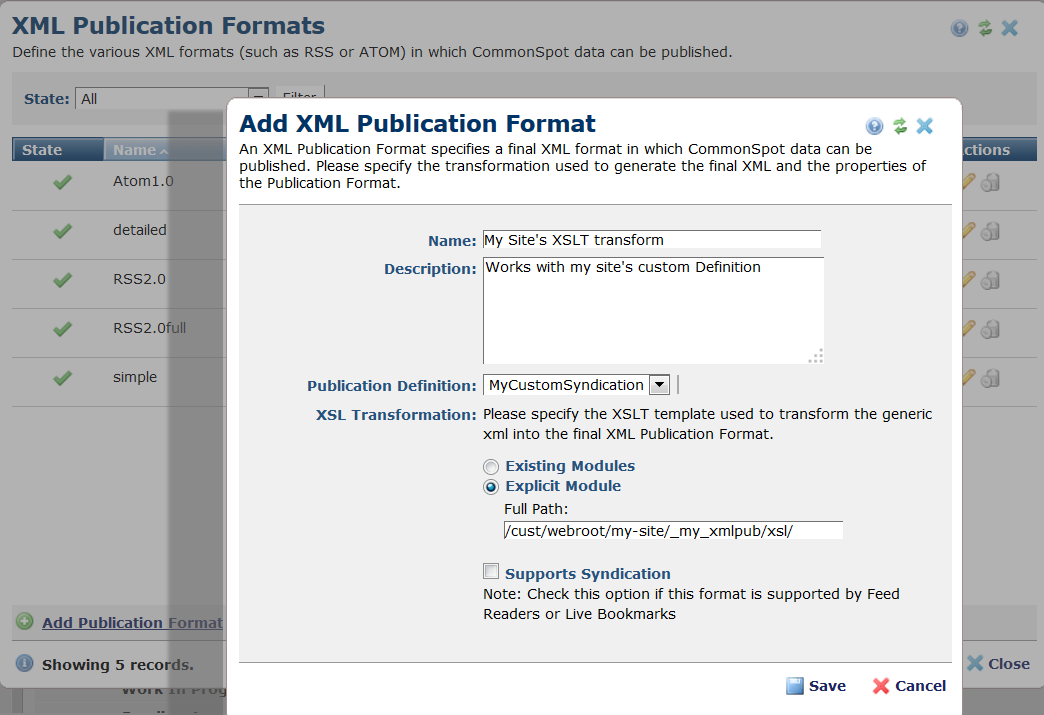 Create and manage custom definitions for XML publications along with standard definitions, from a central dashboard.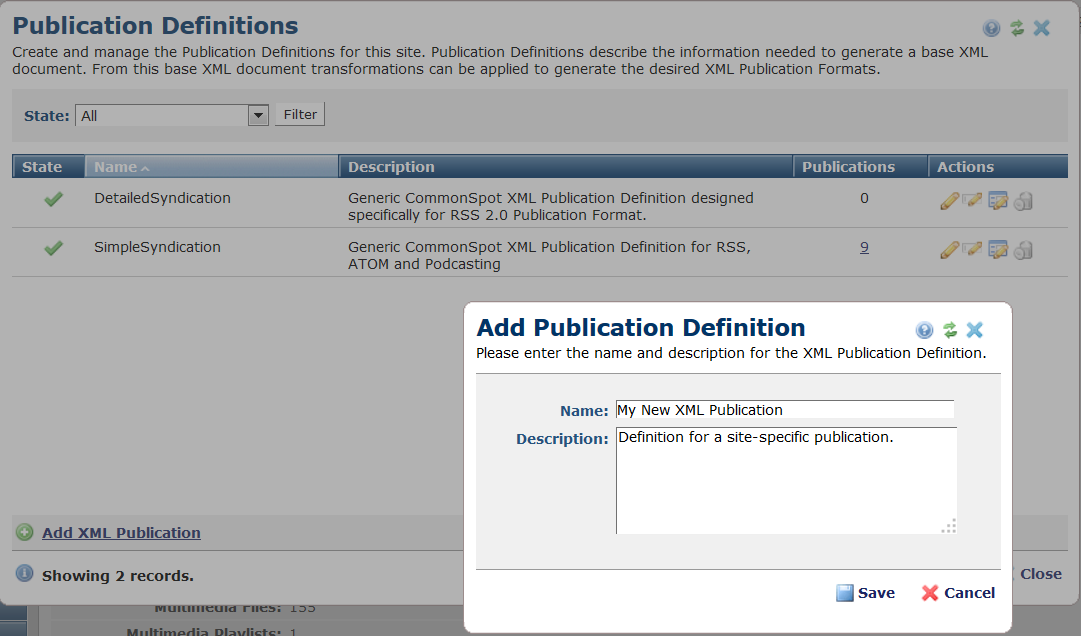 CommonSpot also lets any user create and publish XML-based feeds and automatically include popular readers, no coding required.