Blogs are an excellent way of building brand ambassadors from within or outside of your organization. They provide a 24/7 open line of communication with customers and prospects. Websites with blogs have more indexed pages, get higher website traffic, have better SEO results, and get significantly more leads. So what are you waiting for?
The CommonSpot Blog gets you up and blogging in no time. The Blog app is easy-to-use and offers all the standard features you need to make a successful blog, such as comments, like/dislike, social sharing, search, tags, and so on. With minimal effort, you can create and manage blog content, optimize it for search engines, then maximize the value of your blog by easily re-using it throughout your site or via any Web channel (Facebook, Twitter, etc.) for improved blog reach and high impact results. 
Create as many blogs as you like, whether single author or group blogs with one or more author
Easily customize the look and feel of your blog ensuring it adheres to brand guidelines
Manage and control blog privacy options for member-only blogs through an easy-to-use central dashboard
Enable logged-in users to make comments
Protect the integrity of blog comments by assigning posting approval rules prior to comment publication
Easily re-use blog posts by tagging blog content with targeted metadata
---
Screen Shots
Include video, tags, comments in your Blogs. Let users search the current or all blogs and provide archive listings for access to past blogs.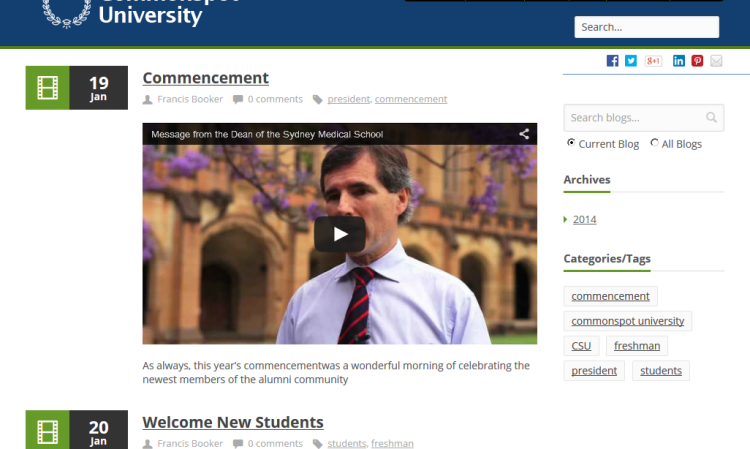 Easily create and edit blog posts.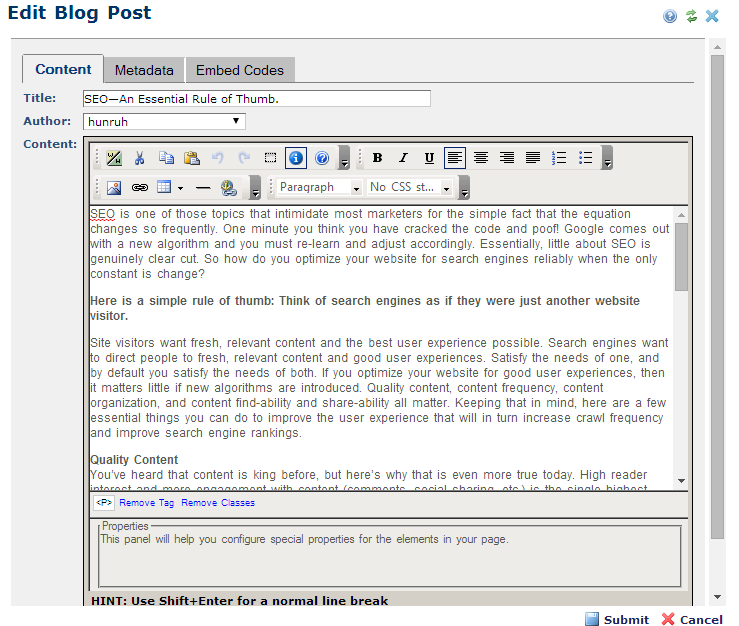 Easily create and edit Blog posts.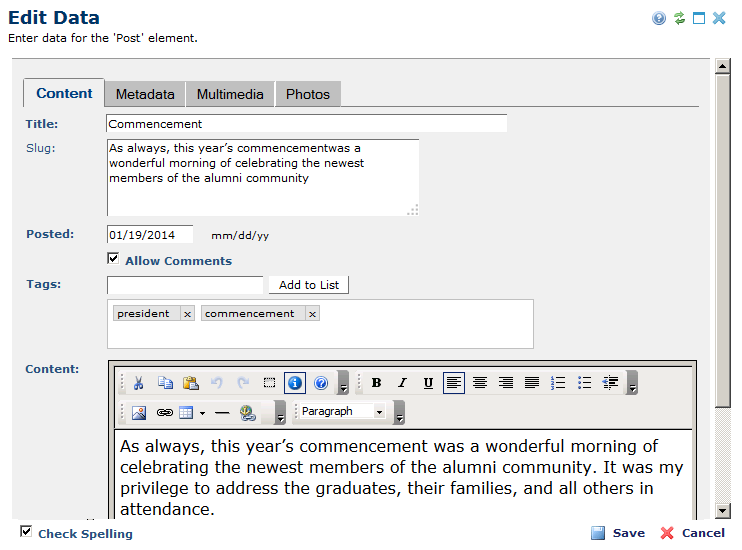 Allow users to comment on blogs posts to increase interactivity.