Marketing demands today are constant, requiring developers to innovate quickly. How well your organization meets those demands can directly affect your competitiveness and the bottom line. To help you hit the ground running, CommonSpot provides a comprehensive suite of popular applications right out of the box, plus open source applications created by PaperThin and the PaperThin Community, all free from our App Library. 
Download any number of apps, from social media aggregators, to blogs, to navigation builders, to multimedia and image galleries, and more and deploy immediately. Or, use the apps as a customizable foundation for your own feature needs using the Application Development Framework. Apps come with administrative tools designed to make it easy for authors and editors to manage app content post-release — no coding or technical skill required.
High-impact, high-return rollouts that typically take months to code and test, are ready to release in days or weeks, saving significant time and resources.
Get Blog, Calendar, Multimedia, Social Media, News, Page Rating, Photo Gallery, Profile, Poll apps, and more — all free from the CommonSpot community site.
Easily download and install applications in as few as two hours.
Enhance or modify applications to suit the exact needs of your organization or business.
Mash up applications to create more powerful user experiences.
Use built-in administrative dashboards to efficiently transition app content management to production teams.
Share your own applications with the Community, exchange peer support, and check back for new apps, updates, and documentation as they come online.
---
Screen Shots
CommonSpot includes a rich library of free, ready-to-use applications supported by an active user community.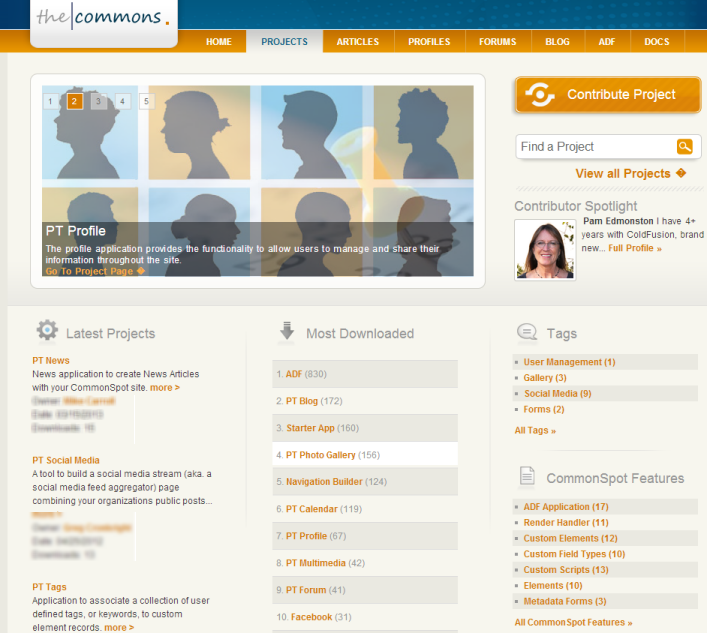 Applications are tested, released, and updated regularly.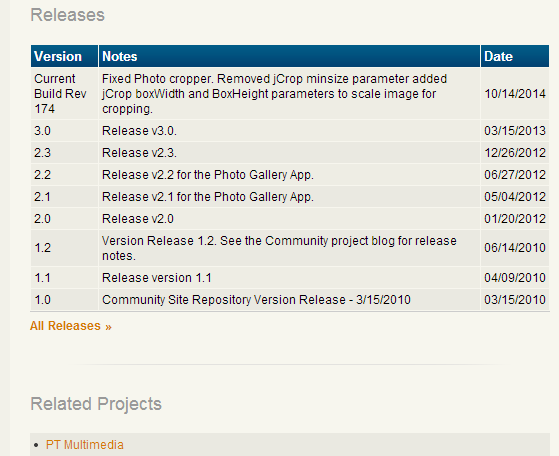 Apps come with built-in administrative dashboards so that those closest to the content can manage it, reducing reliance on technical staff and resources.