Communication is the key to web team productivity, and email notification is just one more way CommonSpot makes it easy for workgroups to stay in touch and on top of the tasks at hand. In addition to status updates in dashboards and reports, team members can get automatic and site-specific email notification for content approval, freshness reminders, subscription content, user ID and password assignments, and more. Automatically send webmaster email any time CommonSpot reports an error. You can also set up automatic notification for any standard or custom scheduled jobs used at your site.
Configure email at the server level and set notification policy at the site level, using the options that best match your organization's communication style. Allow or require email notices for publication and approval, and enable or disable override at the page level. Sites that route email securely can choose TLS or SSL delivery in CommonSpot.
Automate notification for common workflow activities using built-in options for approval, publication, and freshness reminders.
Set notification defaults at the site level and optionally enable override.
Receive subscription content updates through email.
Automate user ID and password communications.
Add automatic notification to any standard or custom scheduled job used at your site.
Opt in to automatic delivery of administrative error reports.
Distribute email securely over SSL or TLS.
---
Screen Shots
Sites can make automatic email notification required or optional for approval and publication events and error reporting.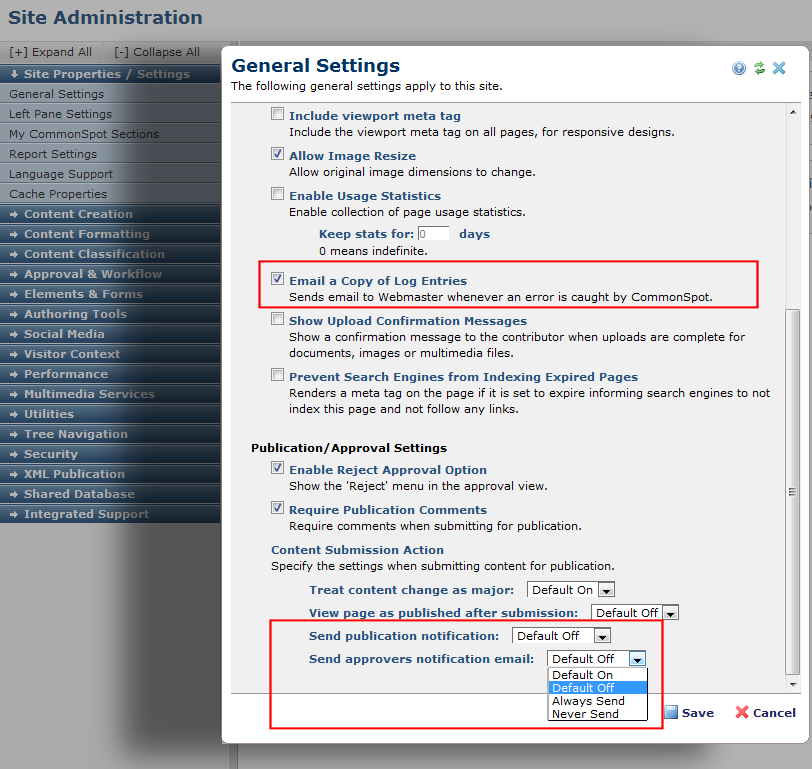 Email notification is also an option for any CommonSpot pages you subscribe to. Receive subscription updates in email, My CommonSpot, or both.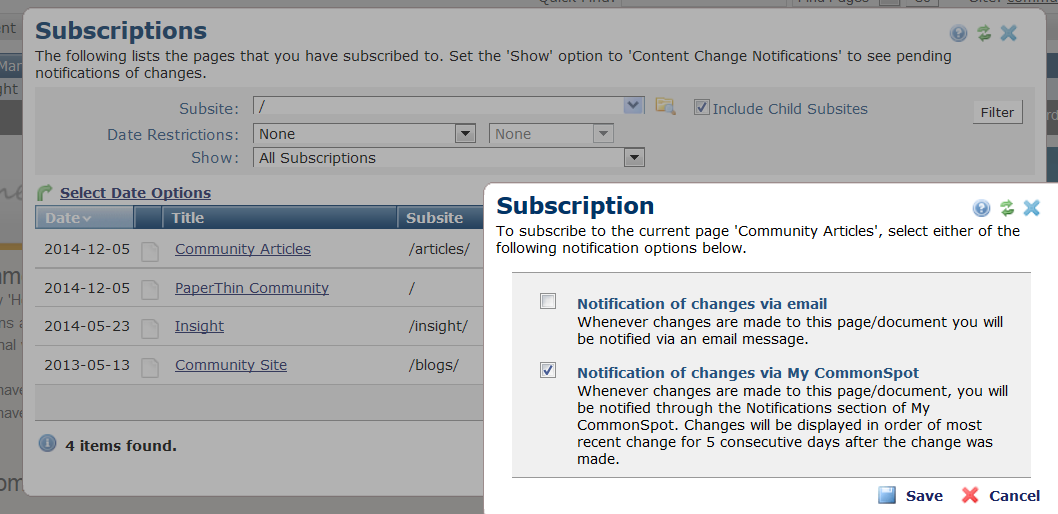 You can send email for any standard or custom scheduled job report. Choose from standard notification options, or create custom email lists.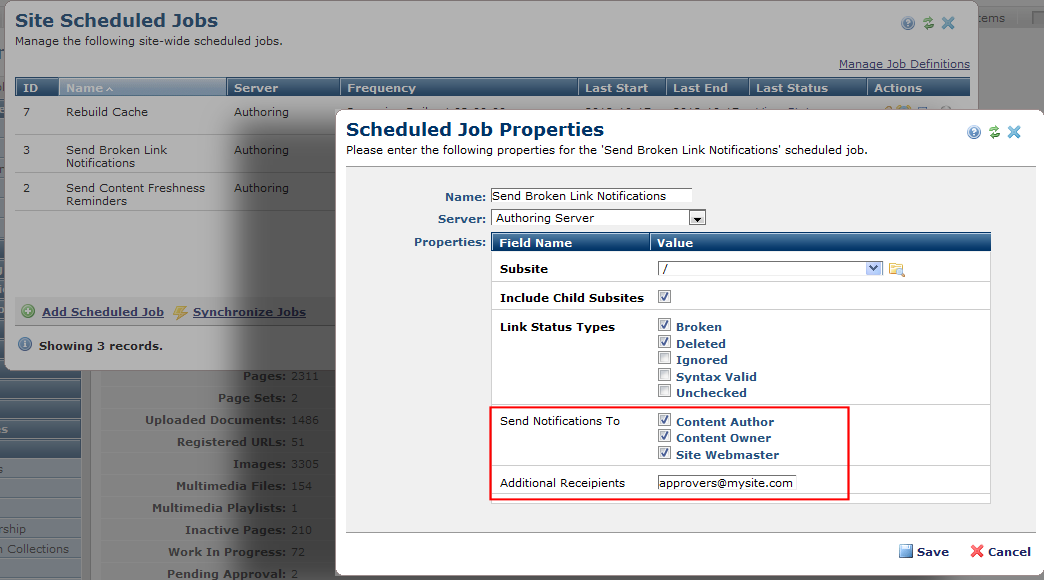 Route CommonSpot email securely over SSL or TLS.