As "Big Data" gets bigger and content density grows, so does the problem of assimilating, integrating, and presenting content in ways that are most meaningful to your audience. Effective use of metadata — data about data — is the key to maximizing content value and delivering a quality experience to site visitors. CommonSpot allows you to quickly generate and access metadata for easier content retrieval, content re-use, dynamic content filtering and updating, and better search and discovery.
CommonSpot automatically captures standard metadata as you add content to your site, including name, description, title, expiration date, and more. But that's just the beginning. If standard metadata doesn't meet your unique business needs, you can easily create custom metadata to classify your content as you see fit.
Use data collected through metadata forms to personalize or target content and build dynamic indexes.
Use flexible, easy-to-use forms to capture metadata when content is created.
A wizard-driven form builder makes form generation fast.
More than a dozen out-of-the-box commonly used field types for point-and-click form creation, plus custom fields
Make fields required as needed, or use show/hide and conditional options to selectively display to individuals or groups.
Easily define when to show metadata forms based on the content being edited.  
Automate metadata collection by binding forms to specific page templates or categories, uploaded documents, images, multimedia or custom code modules. 
Centrally manage and administer forms.
---
Screen Shots
You can design metadata forms to collect and classify content, tag it for reuse, capture additional page content, or define layout options. Metadata for Content Reuse.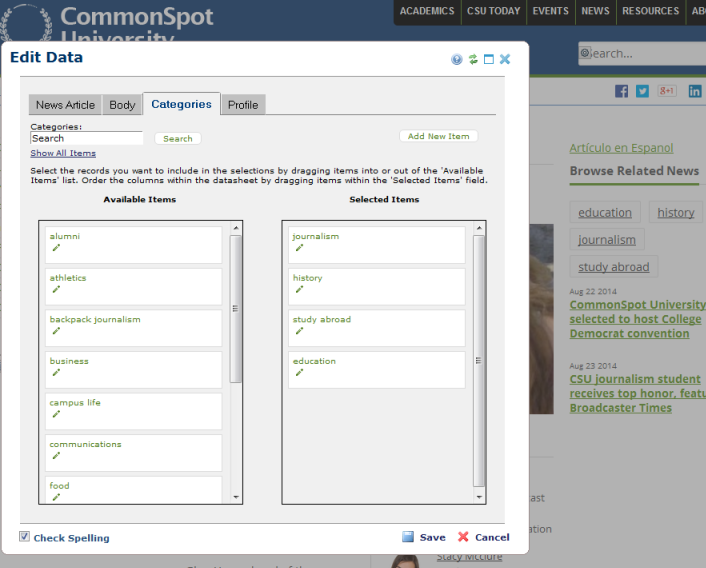 Point and click to bind metadata forms to pages, templates, multimedia, and more to automate metadata collection.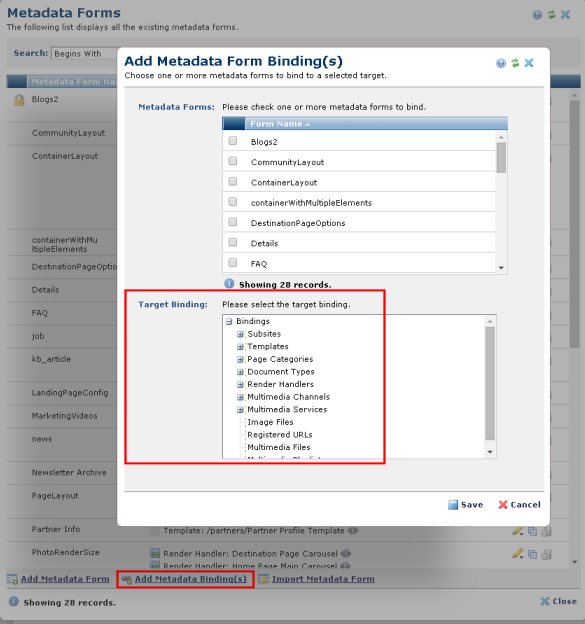 A simple form builder makes it easy to create and change forms for collecting metadata.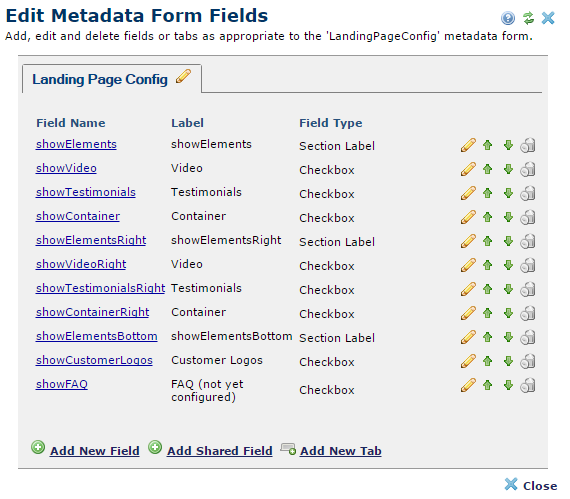 Create and centrally manage as many custom metadata forms as your organization needs.