Organizations can go on endlessly about the benefits of their offerings, but it's always more powerful to hear directly from real users. Allowing even a single customer to speak for you lends a voice of authenticity to your offerings that a hundred well-written web pages can't achieve. So why not enable customers to contribute web content? With CommonSpot, you can get your communities up and running and actively adding content in no time.
Using a simple form-based interface, customers — or any site visitor for that matter — can produce site content, whether adding testimonials, comments to a blog post, video case studies, or sharing questions and answers in a community forum. 
You choose who can contribute and how to use their content. And you can accomplish all of this with minimal effort on the part of your site or content managers. Simply create a place for customers to add content and let them help you create a reliable, authentic website that will organically attract valuable site visitors.
Use out-of-the-box blog and comment apps or create your own custom forms to collect visitor-based content in any form.
Take advantage of CommonSpot's metadata, tagging, and taxonomy support to easily re-use and leverage the value of visitor-created content throughout your site.
Open communication to anonymous visitors or create communities of authenticated visitors only.
Make content submissions ungoverned, moderated for safety and security, or managed through a custom workflow.
---
Screen Shots
CommonSpot makes it easy to build communities that create valuable content.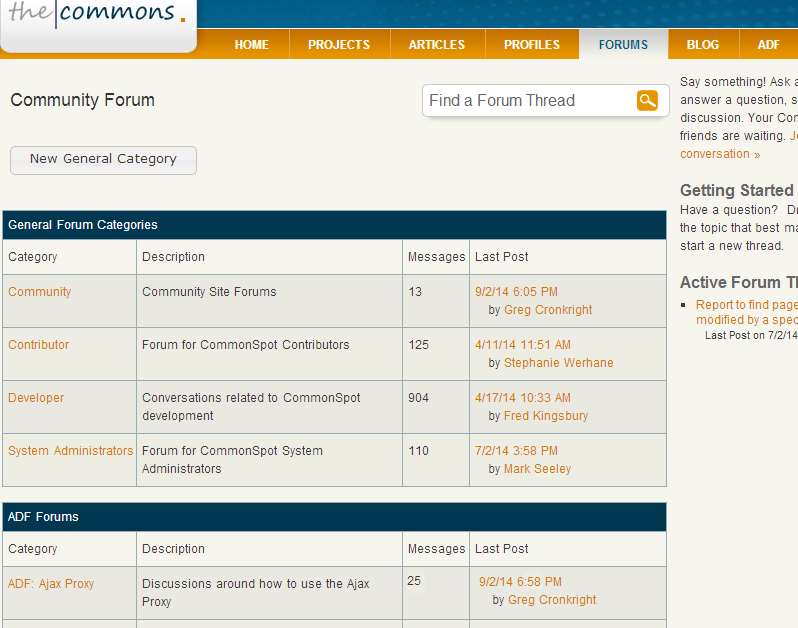 Built-in tools help you monitor and manage visitor-generated content your way.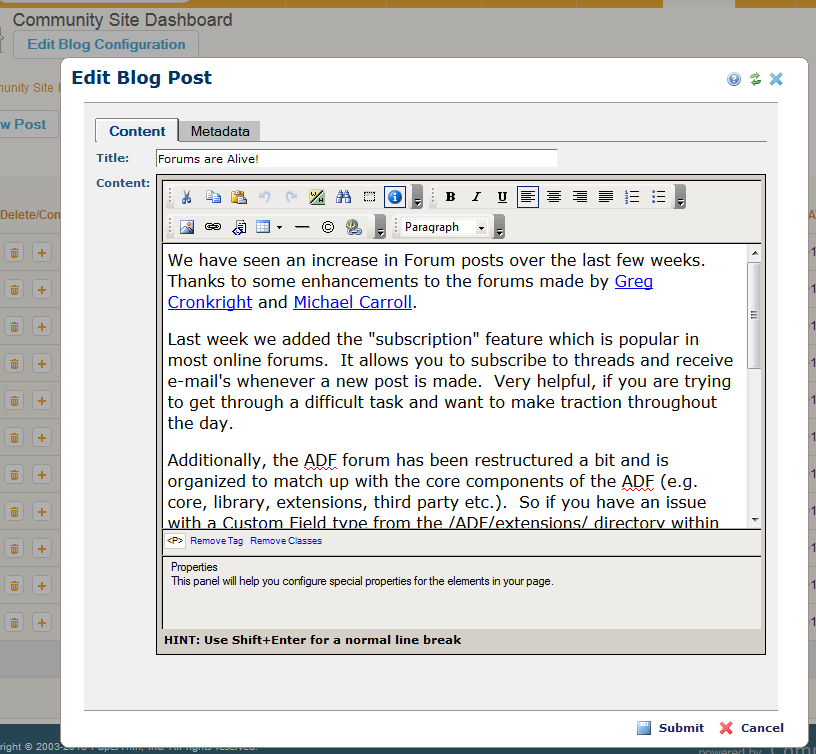 Metadata features make it possible to repurpose and highlight community-generated content in just a few clicks.