It goes without saying that security is critical to site success. Not only does CommonSpot meet the standard of CMS security established by CERT, it also gives you flexible, granular, multi-level access control. Control rights to specific site areas (such as extranet or members-only), specific content types (such as forms, social media, or custom code), or specific content collections (such as pages or text blocks).

Assign access at the site, subsite, template, page, or element level. You can even set permissions for individual menu items or individual fields on individual forms. CommonSpot's advanced security framework gives content owners the authority to tightly manage access for their areas of control to reduce bottlenecks while providing robust protection for valuable content assets.

Easily set content security policy for anonymous or authenticated visitors.

Assign permissions at the site, subsite, template, page, element, or field level.

Selectively assign group and individual rights to read, view revision history, author, edit, design, change styles, or administer content areas.
Enable/disable specific approval privileges.
Enforce permissions or set defaults that content managers can override.

Make permissions inheritable or require managers to explicitly assign them.

---
Screen Shots
Separately assign content rights to anonymous and authenticated users and groups. Enforce content access and approval rights or allow override.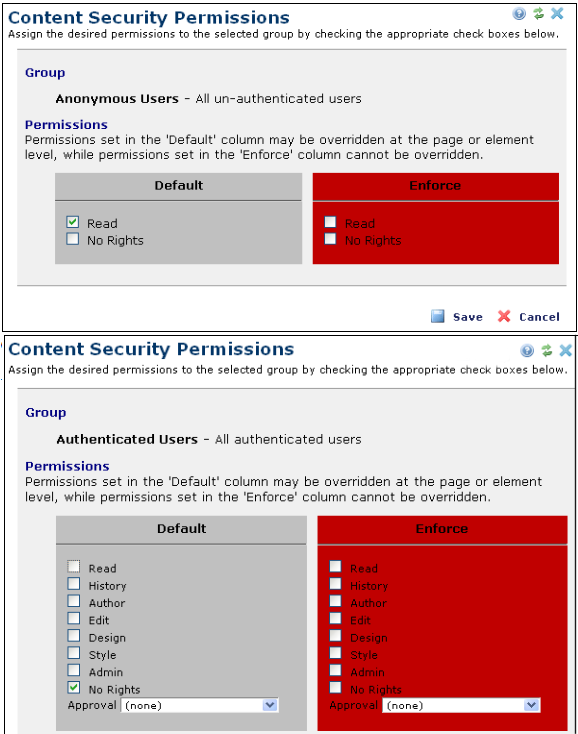 Flexible access control gives you options to inherit security or automatically give page owners admin rights.