To keep your organization on track you need to keep pace with evolving technologies and standards. CommonSpot's commitment to standards compatibility includes full support for HTML5. The latest version of HTML includes many important updates to help you take your site to the next level, including better responsive design, browser-based video (no plugins) and cross-browser support, accessibility features, and improved interactivity (drag and drop, document editing, media playback, and more).  
CommonSpot converts all pages to this standard by default — no custom scripts or coding necessary.  And CommonSpot delivers all of the benefits of HTML5 right out of the box with a ready-made set of features for quickly producing mobile sites, powerful video and multimedia integration, intuitive, easy-to-use interfaces, and an extensive set of tools and guidelines for creating truly accessible sites.
Automatically upgrade and optimize for HTML5 and with minimum efffort and maximum effect.
Serve HTML5 video and multimedia out of the box.
Organize pages using a dedicated HTML5 Heading Element to make it easier for search and analysis engines and assistive devices to access and consume your content.
Use new HTML5 sectioning (and non-sectioning) elements to assign semantic meaning to containers for intelligent assistive device navigation and an alternative method of information discovery.
Use CommonSpot's Outline tools view to preview and improve page organization for better accessibility.

Enable/disable HTML5 options based on site preferences and accessibility policies.
---
Screen Shots
Use advanced HTML5 video features to enable rich, sophisticated multimedia right out of the box.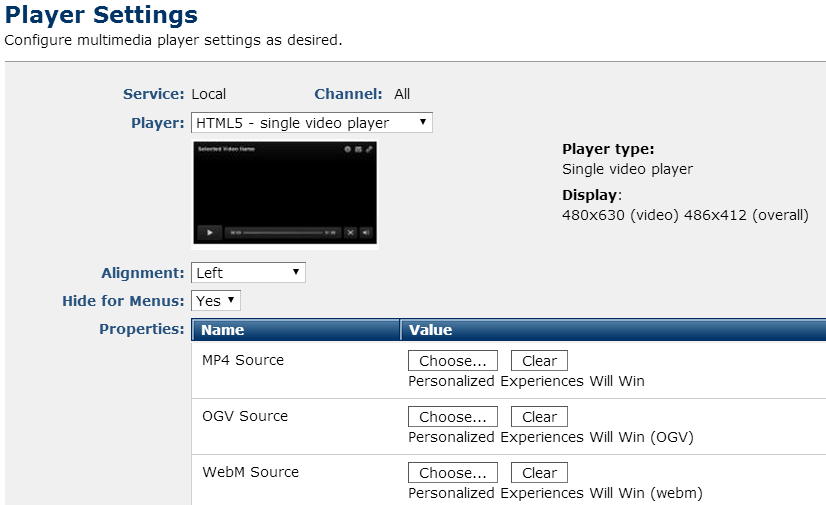 Easily assign HTML5 sectioning types such as article, section, navigation etc. to content containers to make pages easier to access, crawl, and consume.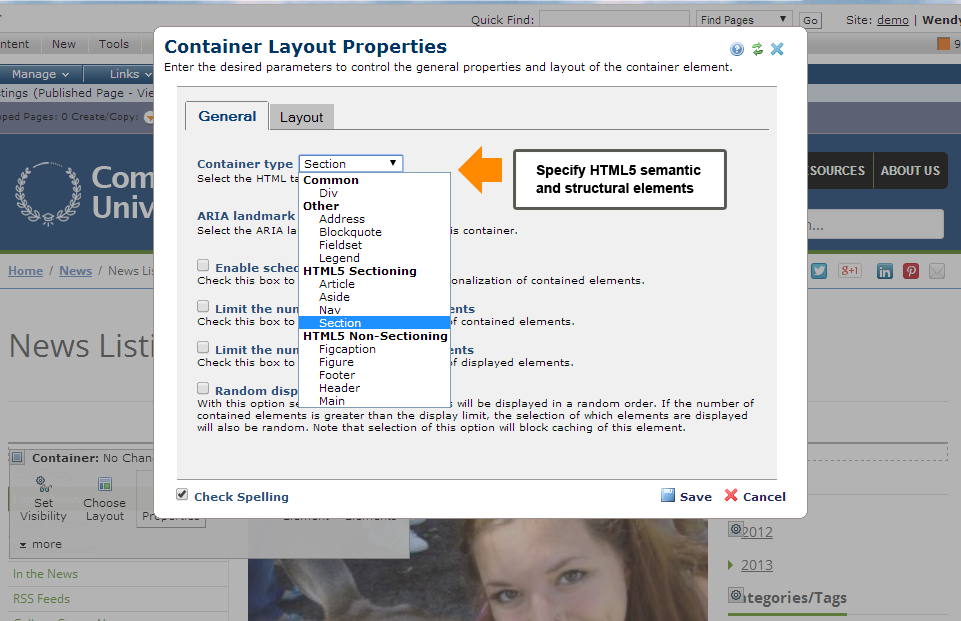 Automatically convert all pages to HTML5 to speed user experience improvements, or upgrade on your schedule.